I am a full time printmaker specialising mainly in reduction linocuts (sometimes monotypes). I grew up in South Africa where I met my Scottish wife. We live and work between our two countries but mainly in Scotland.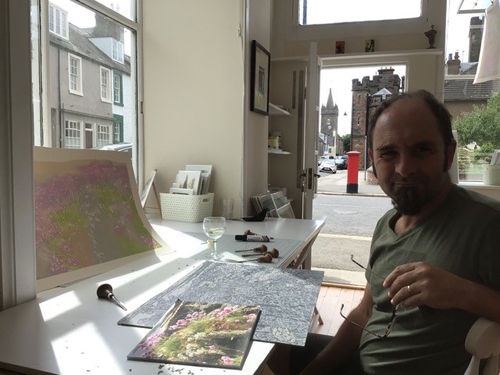 Describe your printmaking process.
I start by taking my own photo reference, drawing on my lino with a thick permanent marker. I then carve into the surface and print my lightest layer on two proofs and an edition of 10. I then carve more of the surface and print a darker layer. I repeat this process normally for 4 layers destroying the block in the process which means I can't make more than my edition. I work with more than one colour per layer rolling on my block selectively.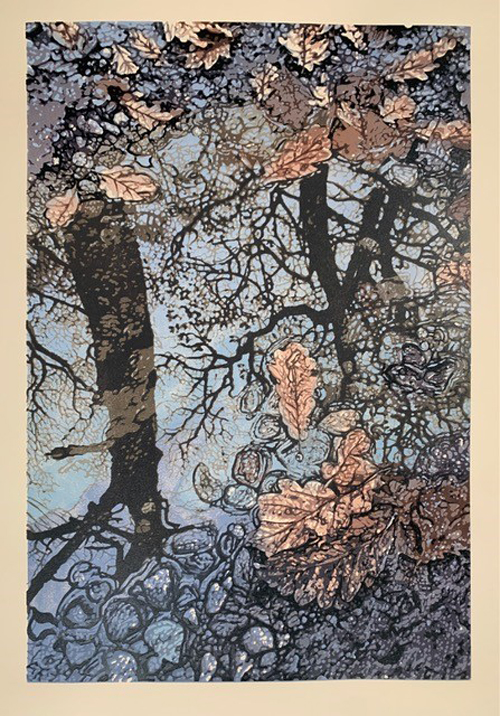 How and where did you learn to print?
I first experienced printmaking as a young boy watching my aunt doing linocuts, I studied Fine Art at the University of Cape Town where I had printmaking as a subject in my second and third years.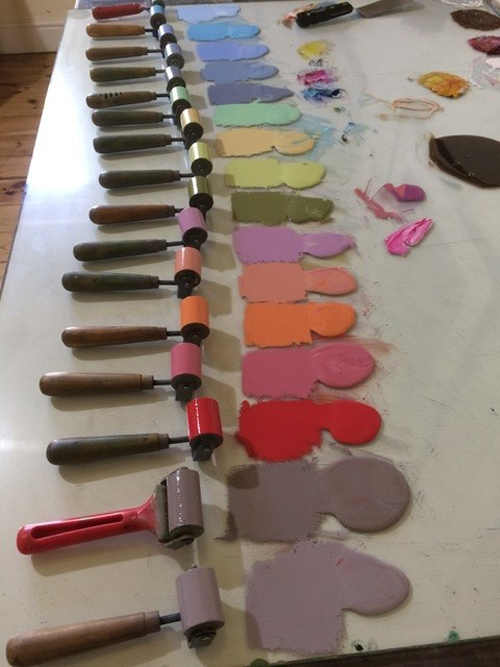 Why printmaking?
I like the limitations that the medium brings, everything needs to be simplified. I also like the reduction because each edition has a definite start and end.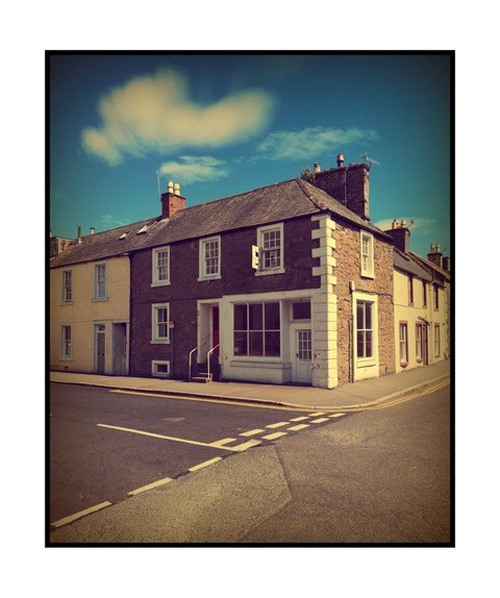 Where do you work?
I work mainly in my own studio in Kirkcudbright in Scotland and part of the year in the winter months in my studio in South Africa.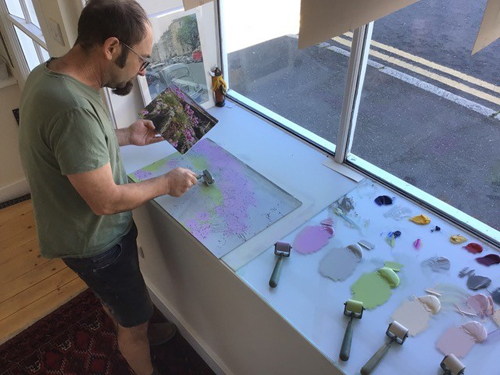 Describe a typical day in your studio.
I wake up excited to get to the next stage of my current work. My studio has large shop front windows with wide walls so my two workstations are on the windowsills for the light. One for cutting and one for mixing ink and rolling and my large printing press in the middle of the floor. All of this is in full view of the public walking by as I am passionate to promote the printmaking process. When I am working in my studio my open sign is always on.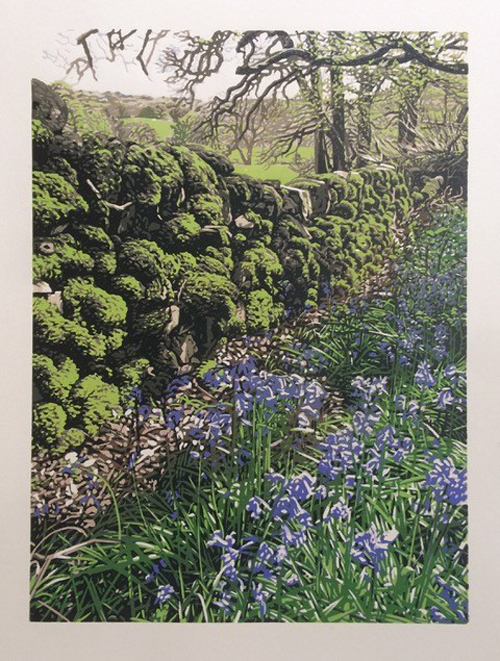 How long have you been printmaking?
I have been a full-time artist for 29 years. I have always done woodcuts or linocuts since university. I did do painting oil on canvas for 15 years which has influenced my technique, but I returned to my first love of printmaking full time.
What inspires you?
I am inspired by the selective rolling of Japanese woodcuts and the mark-making of the Impressionists and their passion for light.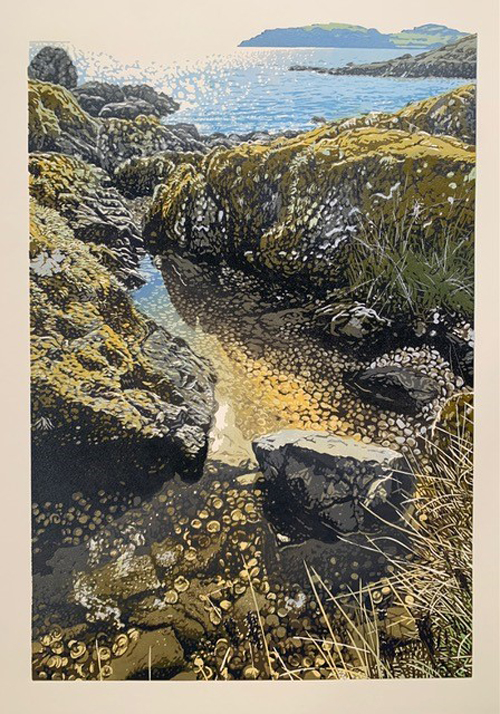 What is your favourite printmaking product?
I love my variety of soft Japanese rollers.
What have you made that you are most proud of?
Always my most recent work.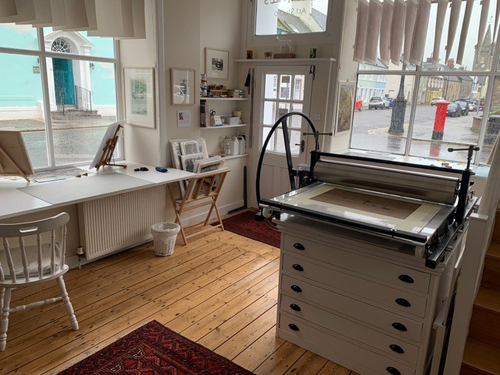 Where can we see your work? Where do you sell?
I sell mainly online through my website and promote on Facebook and Instagram. I also sell directly from my studio. After recently moving from South Africa my work is mainly in galleries there, but I also have work in Scotland Art in Glasgow and Birch Tree Gallery in Edinburgh.
What will we be seeing from you next?
My local area in Dumfries and Galloway has so much inspiration for now.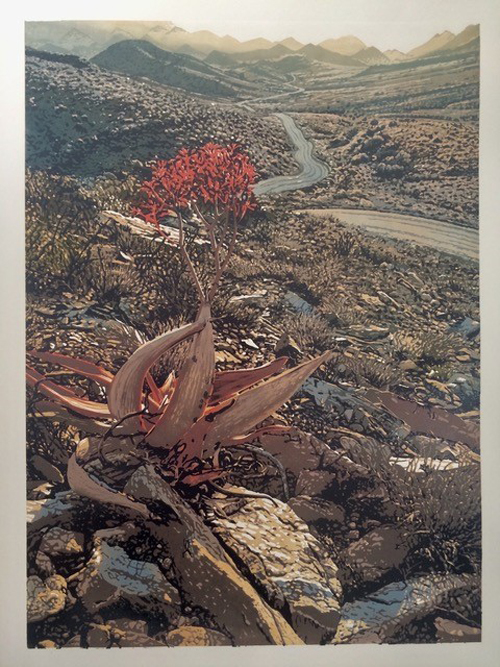 Do you have any advice for other printmakers and creatives?
Stay honest with yourself and keep on working.
To see more from Joshua, follow him on Instagram.