My name is Damon Roberts. I'm a silkscreen artist based in Leeds. I seem to spend my waking hours uncovering what magic can be achieved in this process I've chosen to specialise in.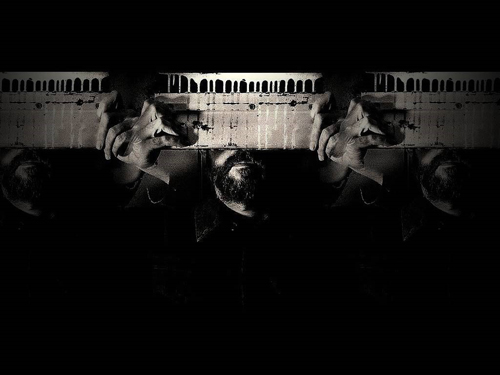 Describe your printmaking process.
Some of the work I make can be quite complicated in terms of getting the ideas ready for handling on the printing press. I produce a lot of multi-layer screen prints so there is a lot of planning before the physical act of laying inks down on paper can begin. The early stages of developing new work can be quite stressful and time-consuming. I try and be as methodical as possible and try to think several steps ahead all the time.
I love the labour intensive part of working the press once you are through the development stages. It's very good exercise and gets the endorphins flowing. It turns into a kind of meditation after a while. That part of the process is what I genuinely love being involved with.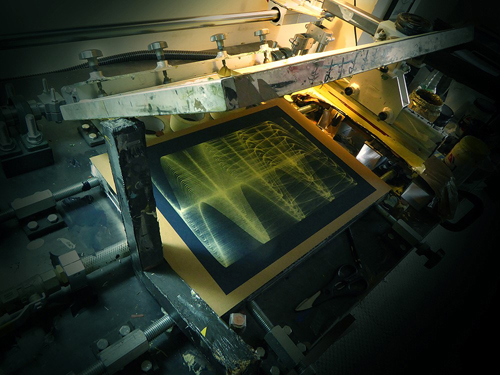 How and where did you learn to print?
I had a Saturday job when I was growing up at a signage company when I was about 15 years old. They used to have a huge silkscreen printing press and it was one of my jobs to help clean all the screens and help make films. This process fascinated me and as time went on I gradually began to learn the basics. After a while, the company boss started to trust me to do little print jobs so I guess what I do now as an artist stems from that.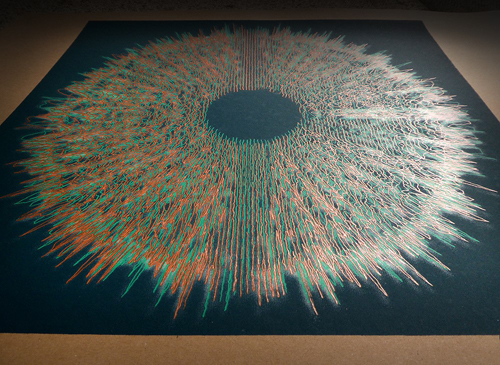 Why printmaking?
I'd initially operated as a freelance designer from the age of around 18. I'm nearly hitting 50 now so I've always been involved with the creative process somewhere along the line. I ended up doing quite a lot of artwork within the spheres of the electronic and reggae music scene. I did some projects for Trojan Records, produced a lot of flyer artwork for SubDub in Leeds, as well as producing artwork for Harvey Nichols when they set up shop in Leeds. I also did work for them in Manchester and Edinburgh as well. I'd been a designer for around 16 – 17 years in total and was lucky enough to work with people who wanted to commission me to produce quite experimental work. Eventually, when I'd had enough of the design world, I decided to start pushing my ideas into a format that people could own and hang on their walls. Printmaking seemed the ideal thing for me to pursue.
Where do you work?
I've got a little studio space just on the outskirts of Leeds. When I started out I had a couple of screens, a squeegee and a pot of photo emulsion plus a book full of roughly sketched ideas I was aiming to bring to life. Gradually over the years, I've engineered much of my studio's printing equipment. It was tough designing and building the printing press that I use but it's helped make the production process much more fluid. I couldn't make the type of work I do now without having gone through this. It's a constant learning curve.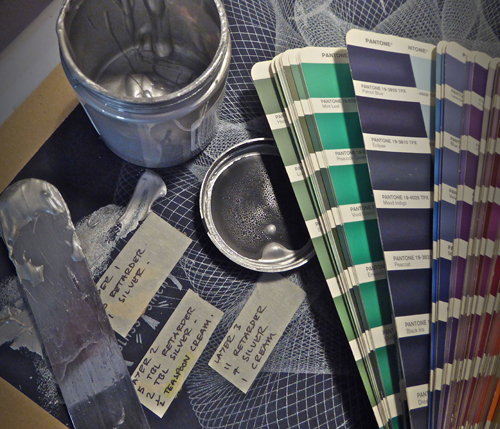 Describe a typical day in your studio.
I tend to favour an early start in the studio so it's generally a 5am wake up call these days. I can't quite remember when this 5am regime started but I seem to have been doing it for a few years now. I'm pretty productive in the morning.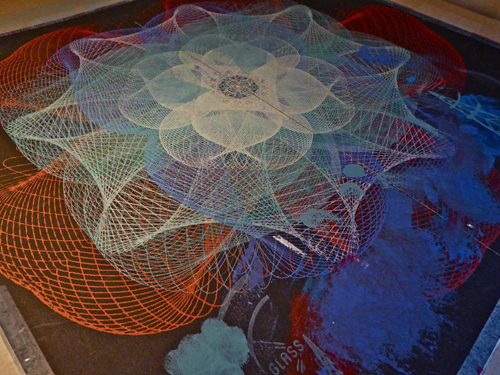 How long have you been printmaking?
I've been producing prints solidly for almost 15 years. It seems like another lifetime looking back to when I first started out printmaking. I suppose you get lost in the process and the months turn into years quite quickly.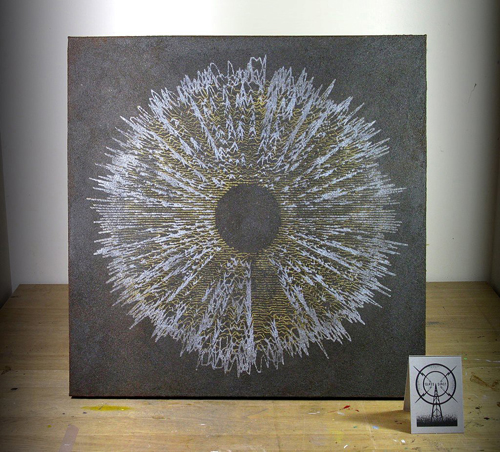 What inspires you?
I've always been heavily inspired by music and album cover design. I'd always seen record shops as a bit of an accessible art gallery, as so much interesting art appears on album covers. Music and sound have been a life long interest and it feeds into much of the abstract work I produce. I'm really interested in the idea of synesthesia, the state where people can see sound. That really fascinates me. Other than that nature and architecture are major sources of inspiration.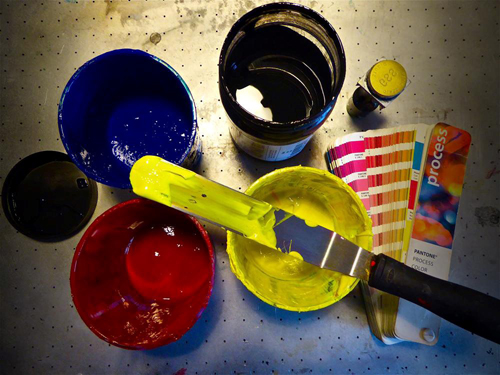 What is your favourite printmaking product?
I tend to use Speedball acrylic and Permaset inks. I used to experiment with plastisol inks quite a bit in the early days for certain projects but the chemicals that go with those types of ink smell so bad and can make you feel very strange! I much prefer using water-based inks these days.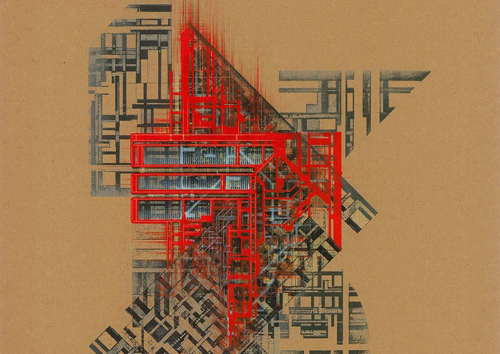 What have you made that you are most proud of?
This is an easy question because the project was so painful for me it's quite memorable! I started work on an architectural themed abstract print last year called 'Hexamine Heights'. The production process I use in my work can often end up quite complicated but I'd not factored in on this particular release just how complicated it would need to go to to get the prints over the finish line. To achieve the level of detail in them that I was seeking I created 30 individual screens and ink mixes to help get the levels of complexity and colour into the piece. I began with the base layers and worked from there. Considering all the individual colours were hand-applied I was working on the printing press every day for around 8 weeks solid. I felt like I was going crazy by the time I'd finished the print run. I think this was a once in a lifetime production for me. It's certainly the piece I'm most proud of making.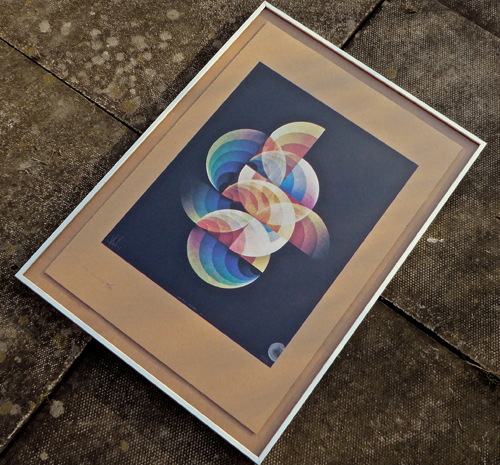 Where can we see your work? Where do you sell?
I've really focused my energies on making my studio's website the place to obtain my work. I've been involved in a few exhibitions and supply to one gallery, but I prefer to keep control of the distribution of my work. I find the creative side of developing the pieces I produce and working at the printing press quite a physical job which leaves very little time and energy for exhibitions. I'm pretty much destroyed by the end of each day!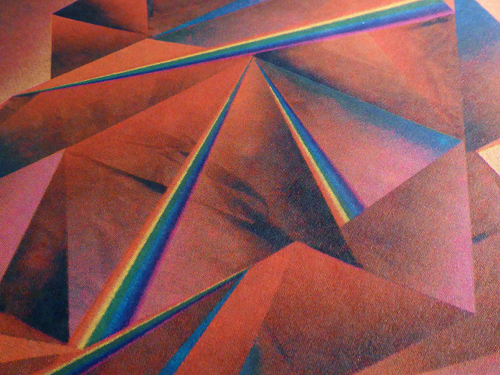 What will we be seeing from you next?
I'm continually developing new ideas for print releases. I'm always juggling two to three loose ideas at any one time. If I find I get stuck or backed into a corner with one of them I can leave it partway through and focus my energies on the other. It's a bit of a juggling process. I tend to keep the ideas flowing, going back and forth. If you give it your best shot every day the pieces seem to emerge eventually. It's nice to have the freedom to work in this way.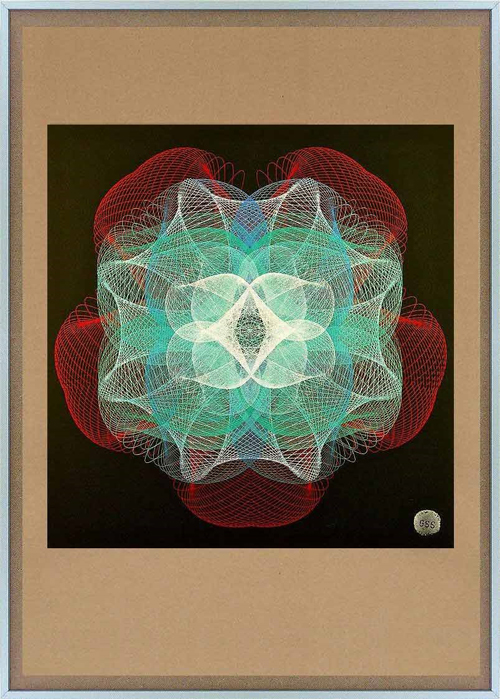 Do you have any advice for other printmakers and creatives?
Yes, follow your dreams but be careful what you wish for. Ideas have a life of their own and can turn your world upside down if not carefully managed!
To see more from Damon follow him on Instagram.