It can be tricky to see where you are carving when making a lino block, making it more easy to make mistakes. An easy solution to this problem is to stain the lino. That way, the colour of the lino on the surface is different to the inside, allowing cut marks to show easily.
Read on for one simple way to do this (or scroll to the bottom to watch a video).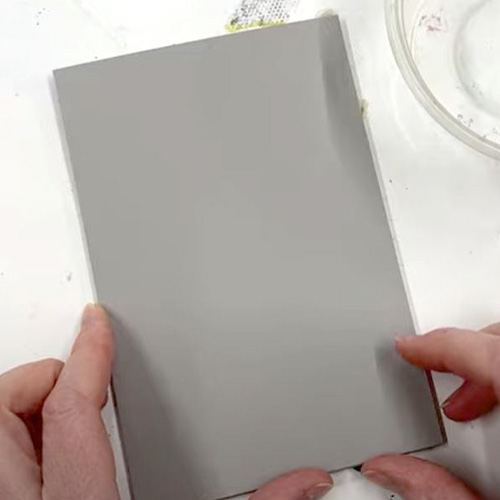 Choose a bright or dark coloured acrylic paint that is a strong contrast to your lino. We are using traditional grey lino. Red acrylic paint is a strong colour option for staining.
Use a large wet paintbrush to apply acrylic paint to the surface of the lino. We don't want a thick layer, just enough to cover the whole block.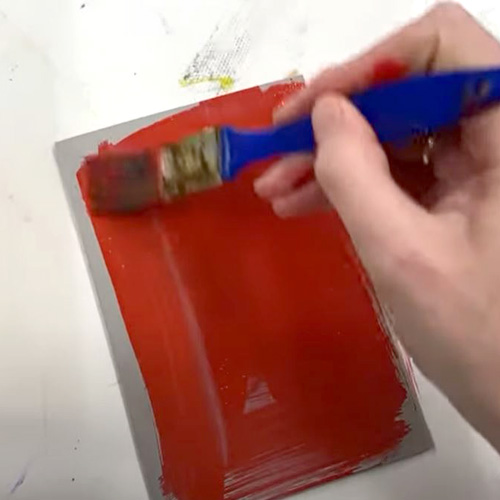 Let the paint sit for a couple of minutes and then use a dry rag to buff off the excess acrylic paint. We just want to leave the stain behind, not a layer of paint. A damp rag may clean the block too much.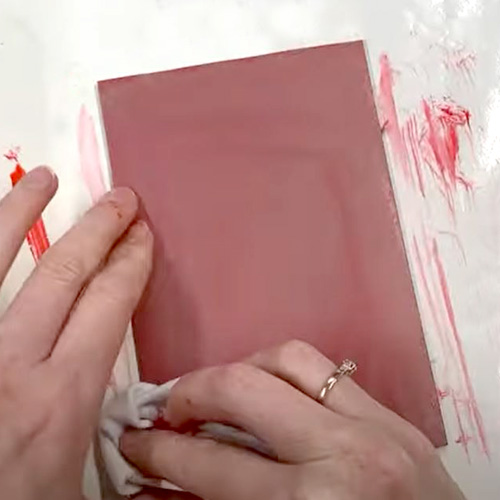 The block can now be carved, showing our gouged lines as we work.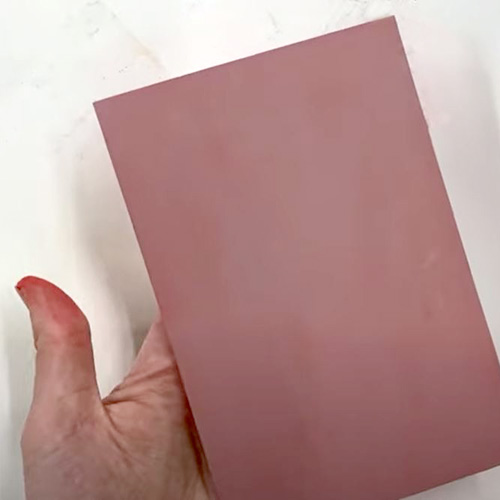 It is recommended to clean the lino before inking up to remove any excess paint that may otherwise transfer to your print.
For this project you will need:
– Acrylic paint
– Paintbrush
– Sheet of Lino
– Rag