Brusho is a fantastic dye to have in your creative kit. They come in little pots of watercolour crystals in a huge range of highly-pigmented colours. They can be used on lots of different surfaces but we especially like to use them on fabric. They're not fixable on cloth so aren't suitable for projects that will need washing but they make beautiful artworks and wall-hangings. Read on for a simple, easy project that's great for adults and children.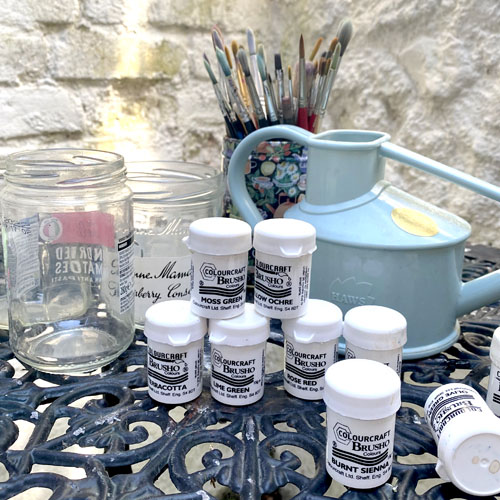 Stretch a piece of thick fabric (calico works really well) onto a wipeable surface using masking tape. We're using an old plastic sign. Taping it to a plastic table cloth is ok too.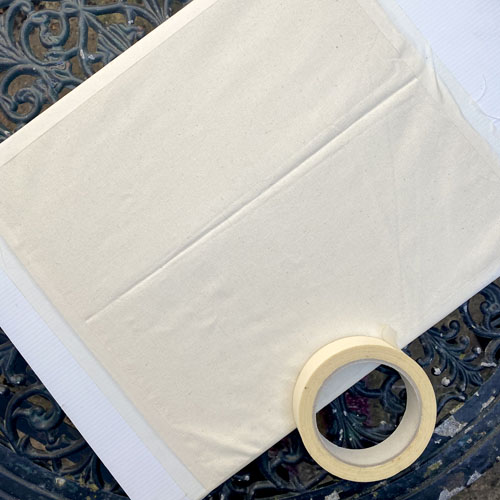 Mask off a shape in the centre of the fabric. The masking tape will provide the edge of the design. You can choose to paint all the way to the edges of the cloth, in which case skip this step. We have masked a rough geometric shape in the centre. You can divide a larger piece of fabric into sections – try one for each member of the household!
Use oil pastels to draw a design. The oil pastel will resist the brusho dye. Wax crayons also work but you may need to go over the lines a few times to lay down enough wax from a crayon.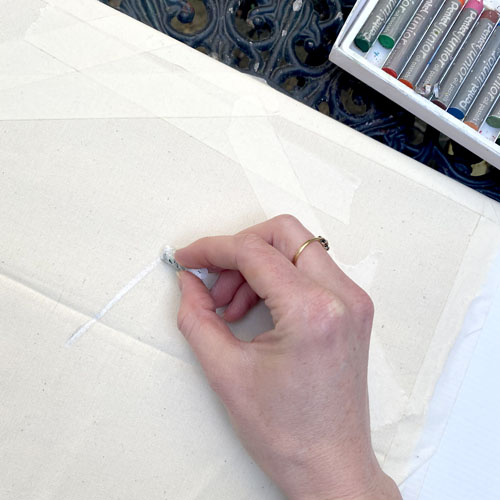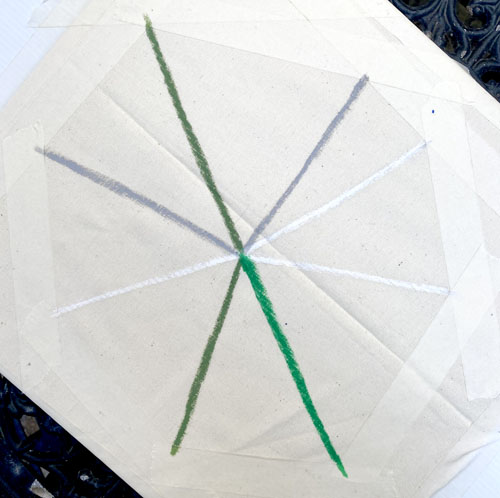 Fill larger areas with pattern.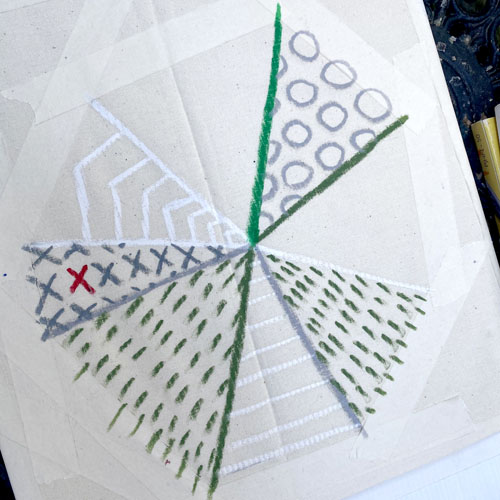 Mix the Brusho dyes. Shake the Brusho bottle to mix the crystals well and then sprinkle a few crystals into a small amount of water in a jam jar. You don't need much so start small and build up the colour with more crystals until you reach a shade you like.
Paint the Brusho dye onto the fabric. The oil pastel will resist the dye. Don't overload the fabric with dye, spread it out with the brush.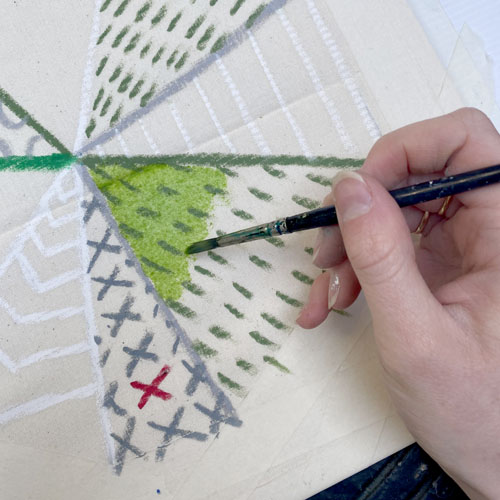 Mix up more colours to fill in the different sections.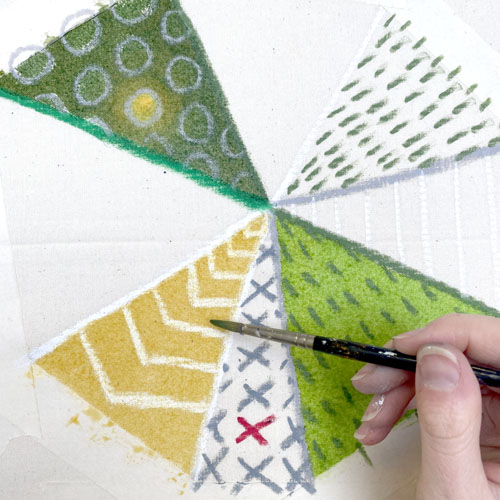 Blend the colours on the fabric by teasing them together with a brush.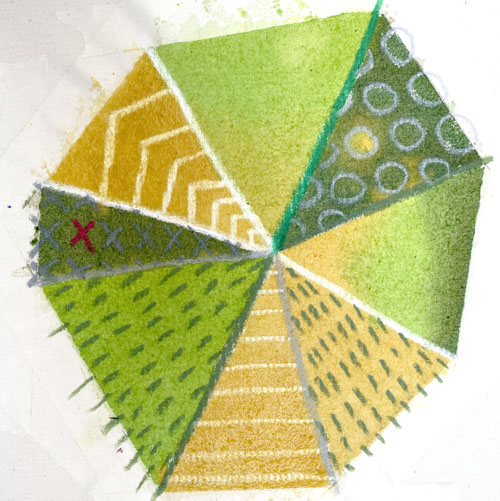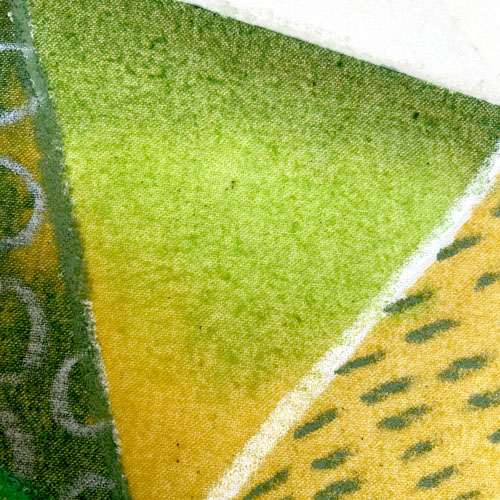 When the dye is dry, peel off the masking tape to reveal the final design.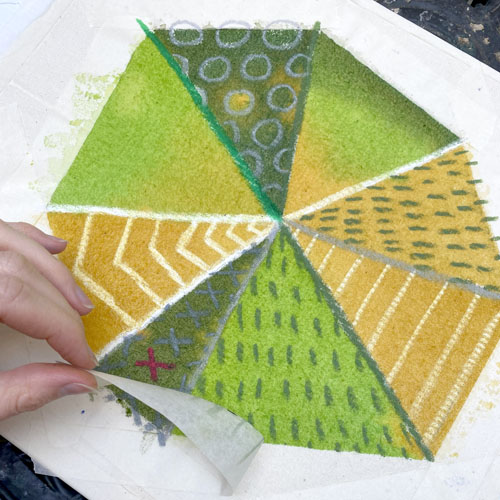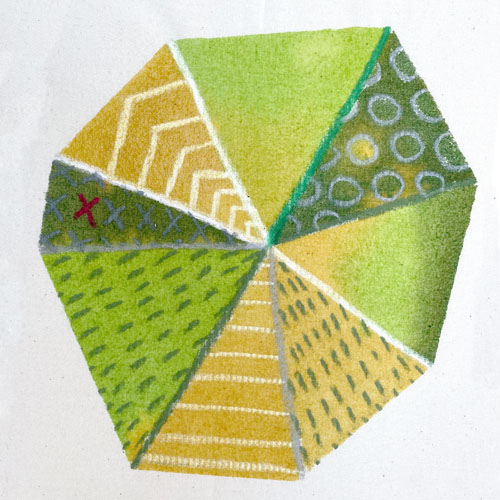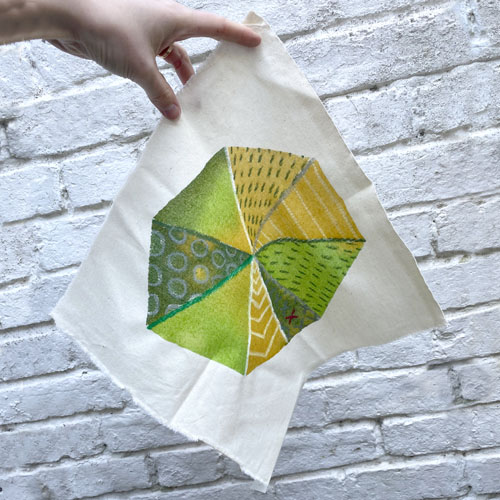 For this project you will need:

Jars
Brushes
Thick fabric such as calico
Flat, wipable surface
Masking tape
Oil pastels or wax crayons