Grab your red, green and gold ink and let's go! Here are 20 Handprinted Christmas projects to keep you in the festive spirit this year.
Gift Wrapping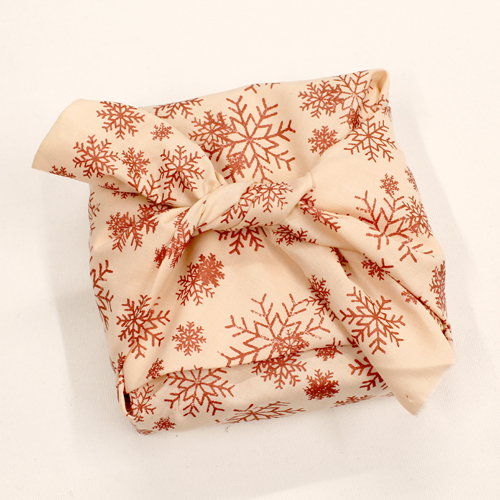 Handprinted Christmas Project: Bridget's Furoshiki Fabric Wrapping
This beautiful way of wrapping presents in paper is traditional in Japan but is rising in popularity in the UK too! This fabric wrapping can be re-used again and again. Print your own fabric for an extra personal touch.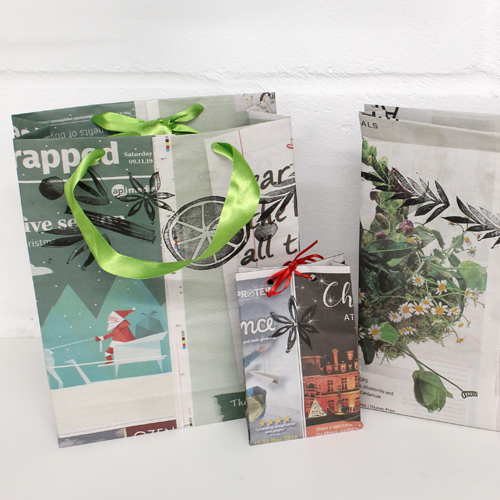 Handprinted Christmas Project: Holly's Stamped Newspaper Gift Bags
Another eco-conscious wrapping option is to make your own gift bags. The project shows you how to make your own from over-printed newspaper but you could use scrap paper, magazine pages or old misprints too!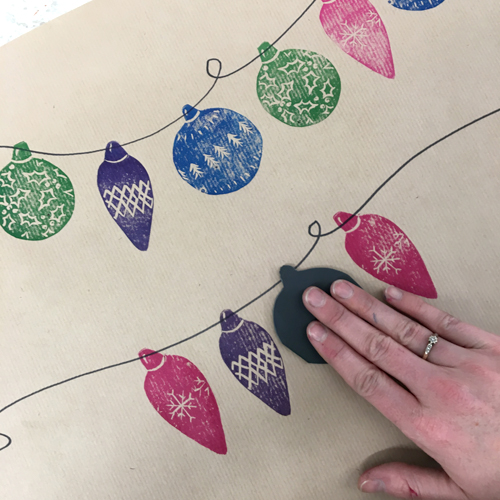 Easy Block Printed Christmas Wrapping Paper
We love this easy printed wrapping paper idea! Just add a few squiggly lines and some bauble stamps for a bright festive paper.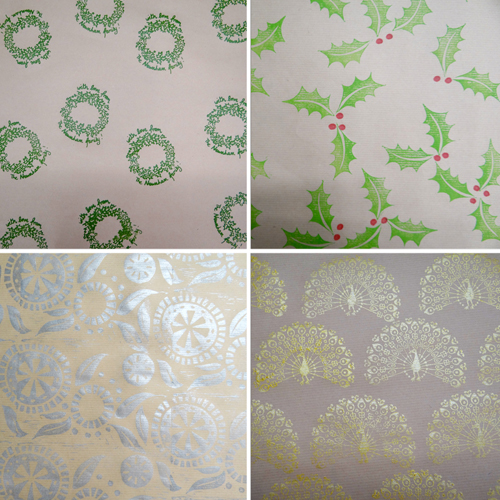 Printing Wrapping Paper for Christmas!
This project is actually 4 wrapping paper printing techniques – thermofax screen printing, stamping, repeat pattern block printing and Indian block printing!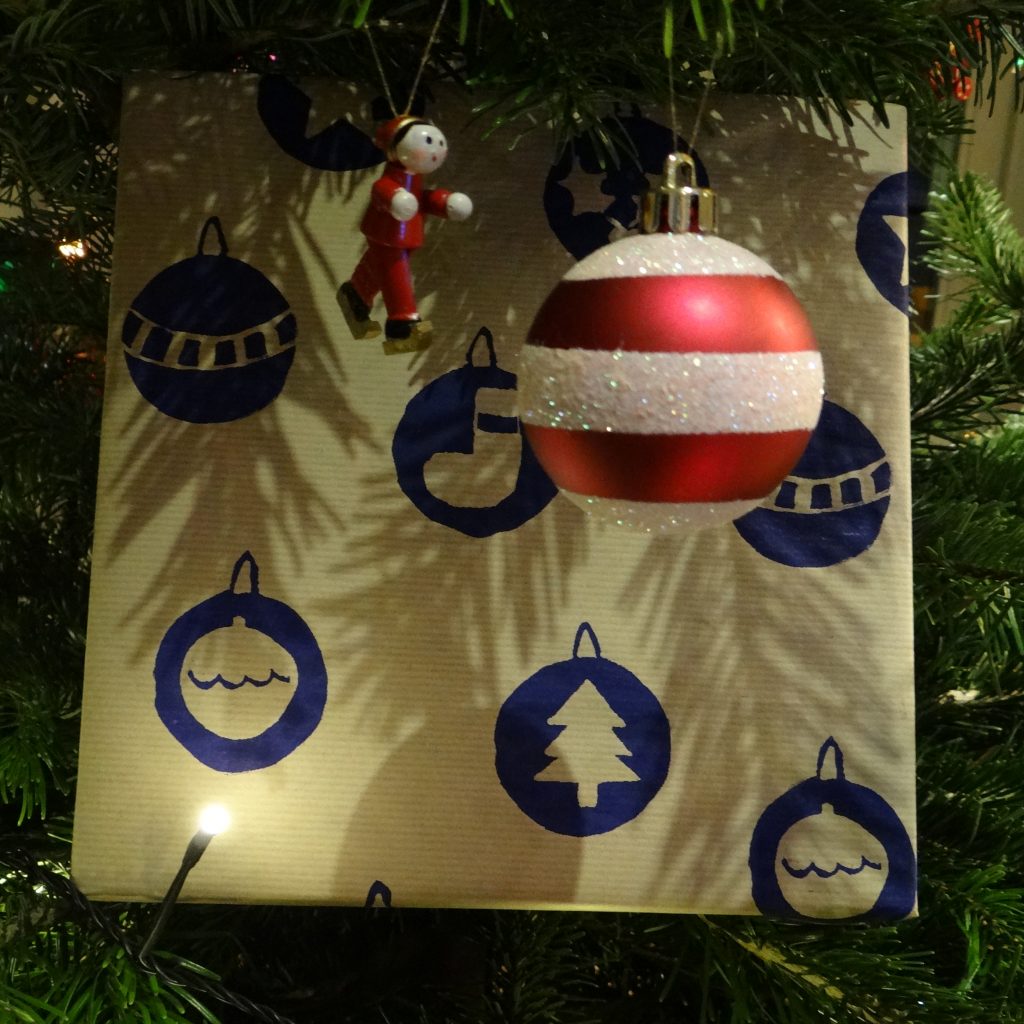 Screen Printed Wrapping Paper Using Screen Filler
If you're a screenprint lover this wrapping paper option is for you! Use drawing fluid and filler to create a festive screen and wizz through metres of paper in minutes.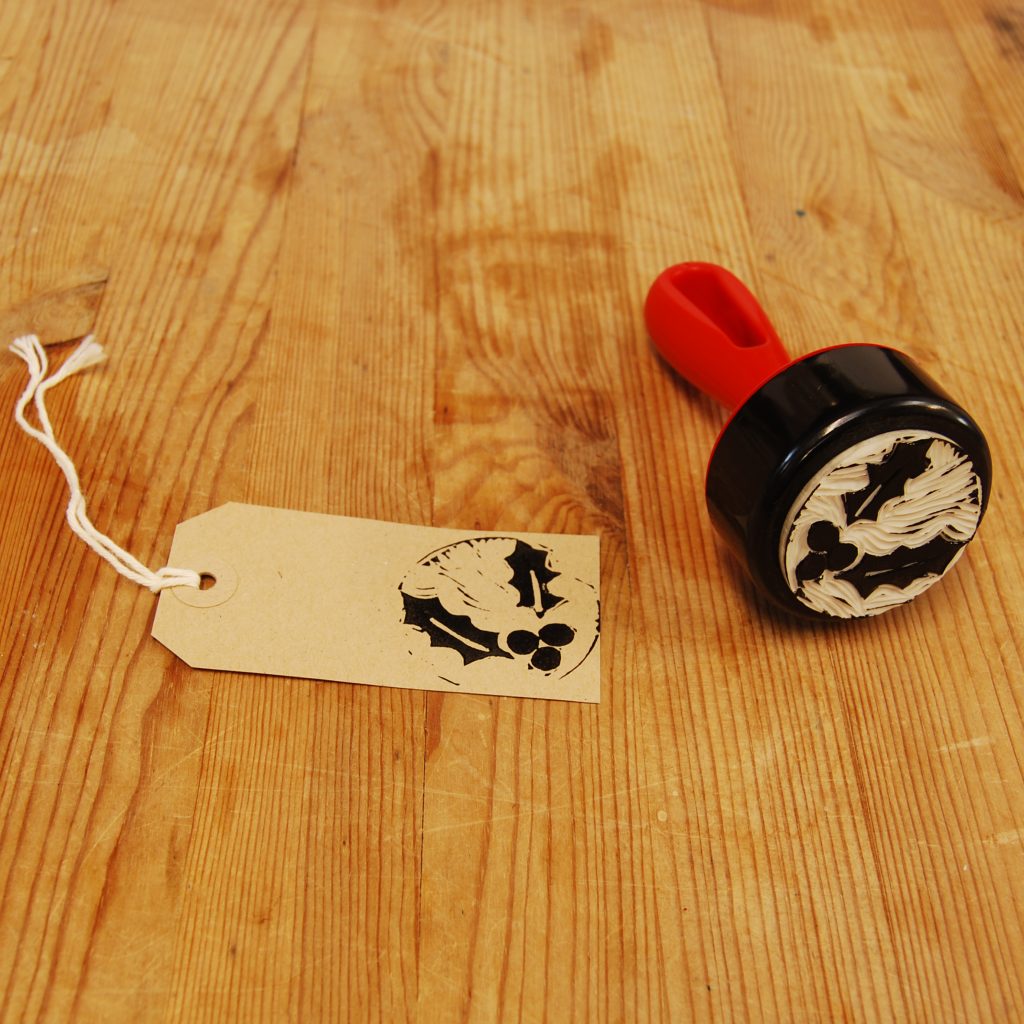 Soft Cut Lino Stamped Tags
Every gift needs a tag. This quick stamp is fast and adds that personal touch.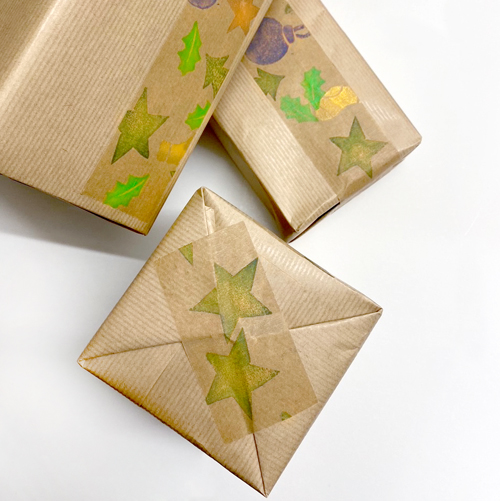 Printed Christmas Wrapping Tape
Don't forget the tape! Lots of gift givers are opting for paper tape (no single use plastic and the whole lot can be recycled after use!) If plain isn't your thing, stamp your own!
Decorations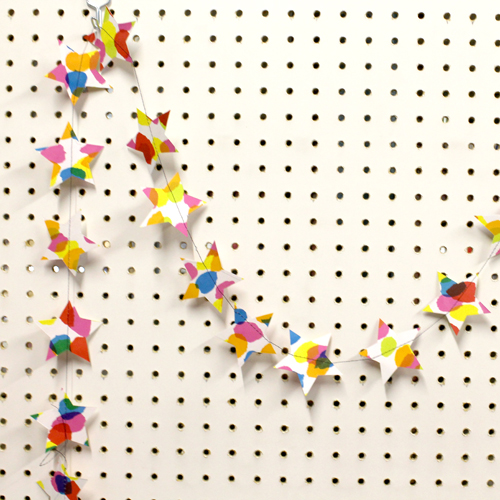 Handprinted Christmas Project: Shirley's Star Garland
This star garland is a gorgeous addition to a mantelpiece, banister or window!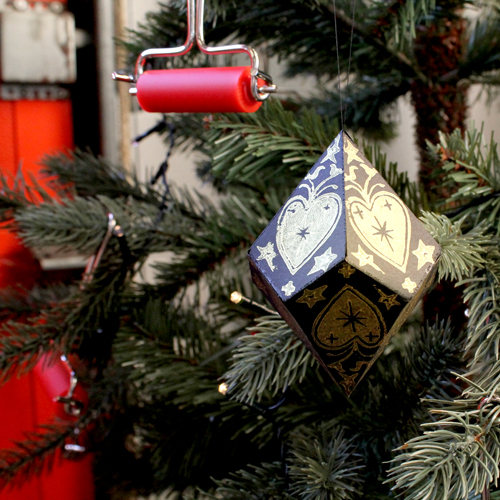 Handprinted Christmas Project: Jez's Printed Bauble
Use your favourite pattern and print up a batch of these beautiful paper baubles. Extra festive points for gold ink!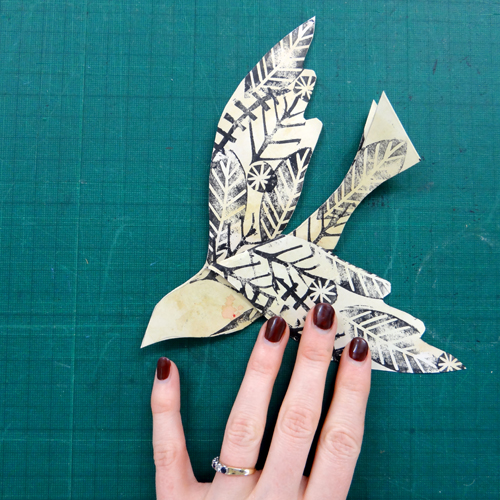 Stamped Christmas Bird DIY Decorations
These paper birds hang so delicately on a tree. We've brusho dyed and stamped them but you could decorate them in any way to like – get the kids involved too!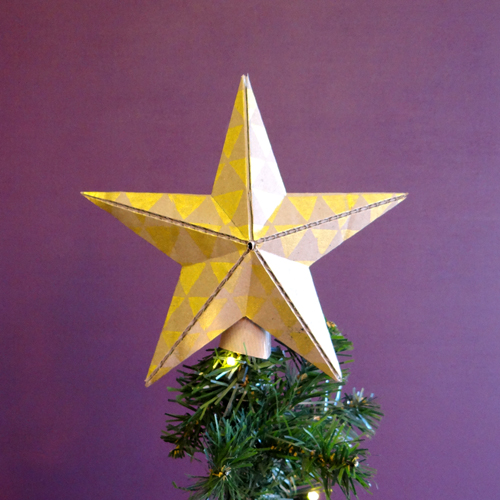 Printing a Christmas Star
If your tree is lacking a topper, this cardboard star is a low (or no) cost addition. Screen print, stamp, draw or scribble to decorate in your favourite colours and style!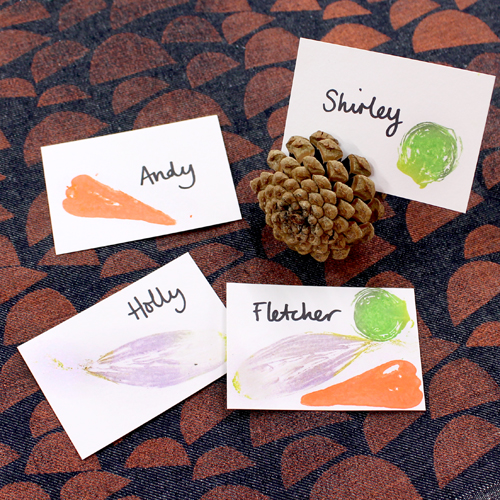 Christmas Veg Printed Place Names & Tags
Add more veg to the Christmas table with these stamped name placecards.
Cards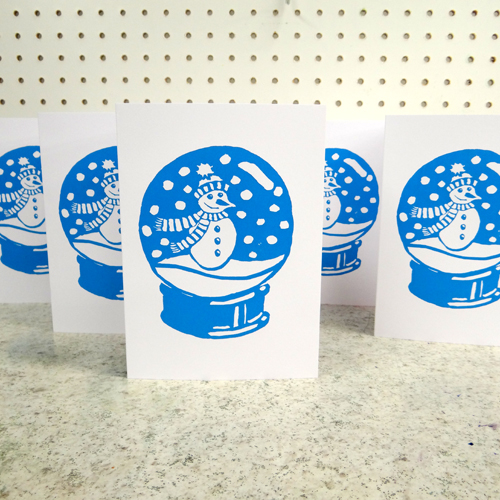 Drawing Fluid and Filler Screen Printed Christmas Cards
Screen printers rejoice! This fluid and filler method will have you speeding through that stack of blank cards.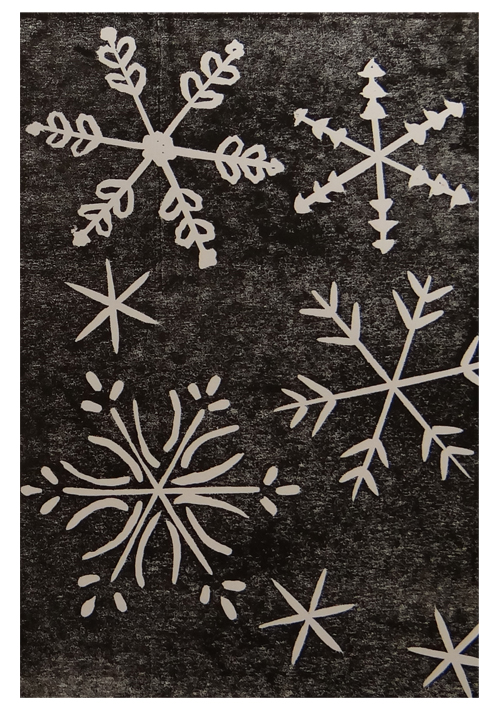 Soft Cut Printed Greetings Card
Linocut beginners will especially love this easy block printed card.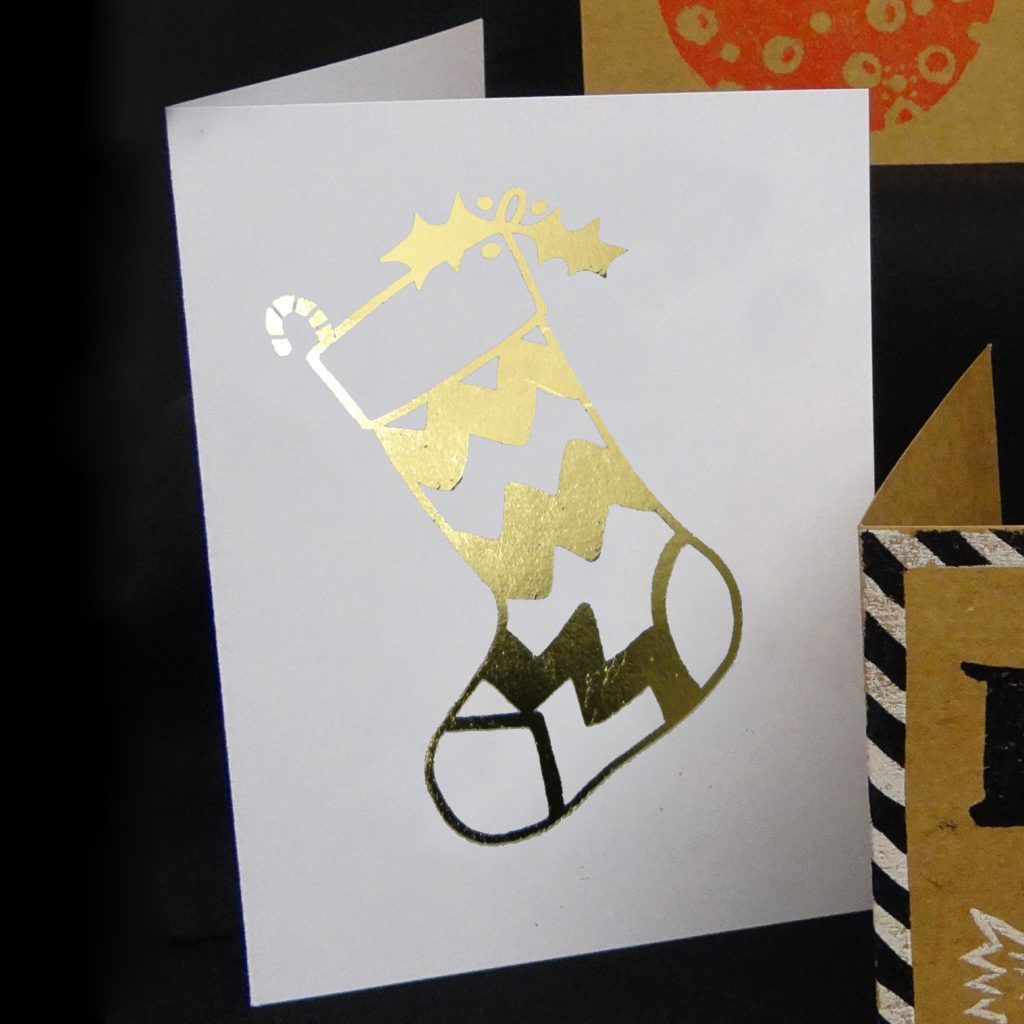 Foiled Christmas Card
Add a bit of razzle dazzle to your cards with foil.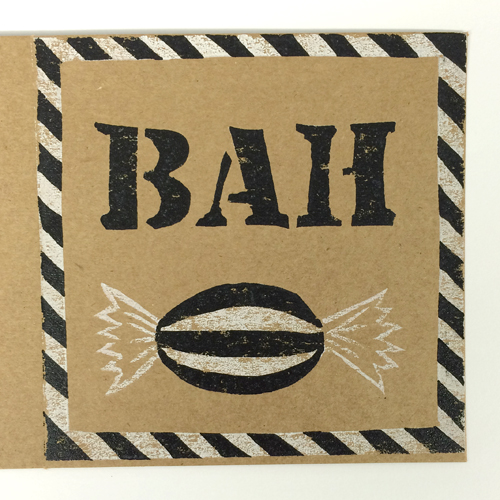 Easy 'Bah Humbug' Reduction Linocut Christmas Card
Scrooges welcome here with these multi-block cards.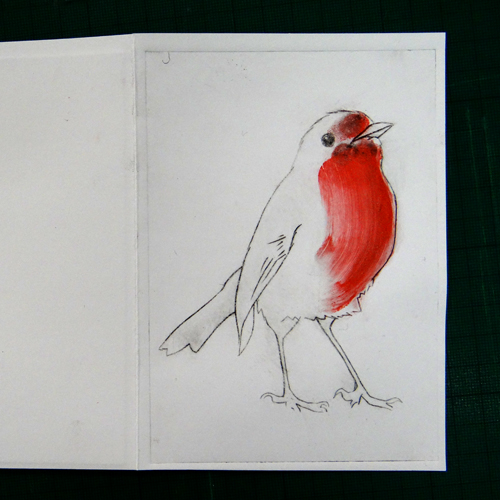 Drypoint Robin Christmas Card
Try something new with these intaglio and monoprinted cards.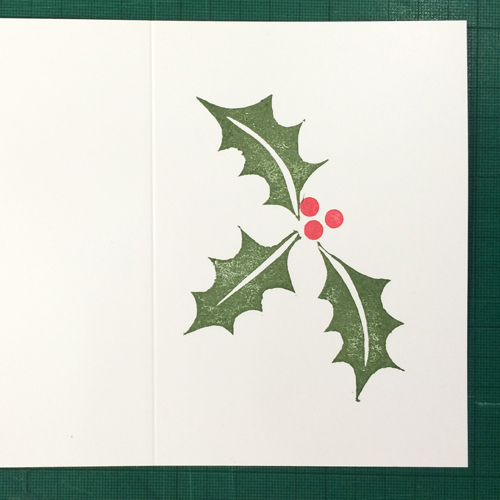 Easy Stamped Holly Christmas Card
A Christmas classic for good reason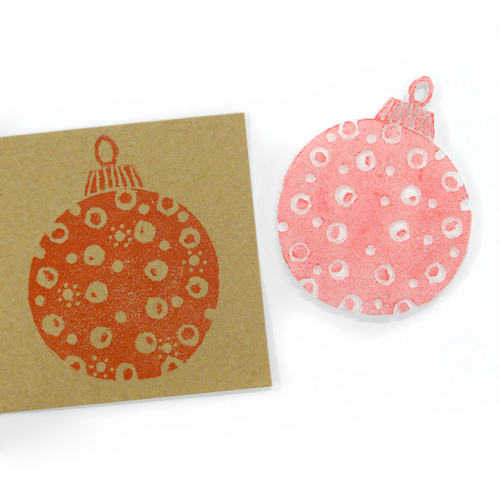 Safeprint Bauble Christmas Card
Safeprint is a great block printing alternative for kids – no carving tools necessary!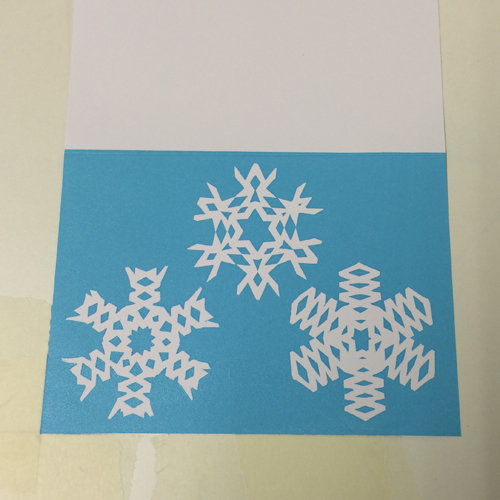 Screen Printed Snowflake Christmas Card
Bring back the classic papercut snowflake with these screen printed stencil cards.

Happy printing!