Making exposed screens is a fantastic way of creating screen prints from your bespoke artwork. If you'd like to make exposed screens at home but would rather skip the digital processes then we have a great way of creating screen films with analogue methods!
For detailed advice about exposing your own screens at home, head over to this blog post. To learn about creating hand-drawn designs, read on or scroll to the bottom for a video.
When a screen film is made, it's important that the design is opaque on a transparent film. In the exposure process, the opaque areas of design will block the light and create areas of open mesh. These areas will let ink through the mesh and create your print. The transparent areas of the screen film will allow light to reach the emulsion, hardening it and crating screen areas that will block ink.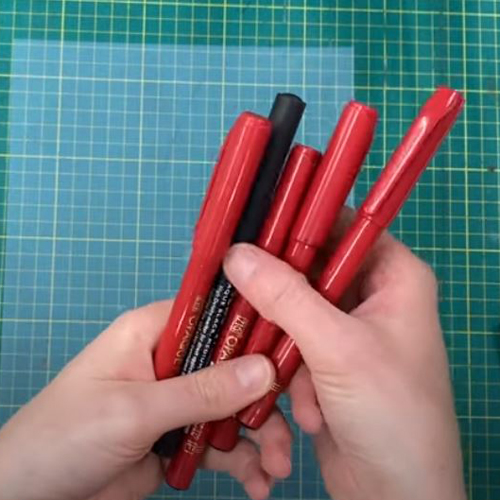 Inkjet Screen Film is designed to be drawn or printed onto (with an inkjet printer). Opaque pens are needed to block the light – ordinary permanent pens won't do. Zig Opaque Pens, Jacquard Film Markers, Posca paint pens or acrylic paint can be used.
Make sure to draw on the slightly squeaky side – one side will be smoother than the other. To check, wet your finger and touch the corner of both sides of the film. The correct side is the side that leaves a mark.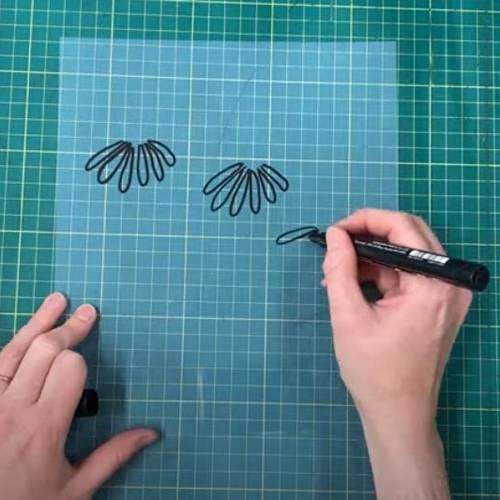 Begin making your marks using the pens and paint. Use the different pen tips to create various lines, use different brushes with the paint to create different marks. Any marks on the film will print on the screen. Acrylic paint is particularly good for filling large solid areas.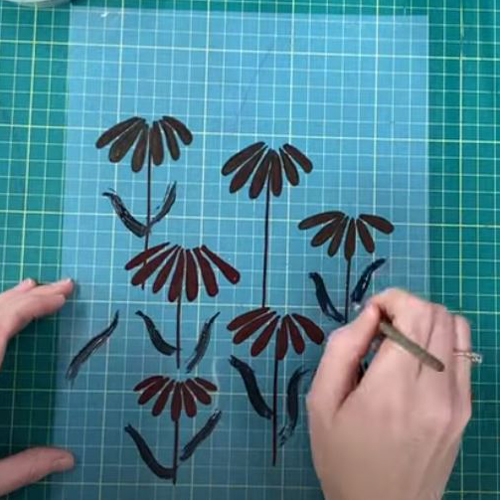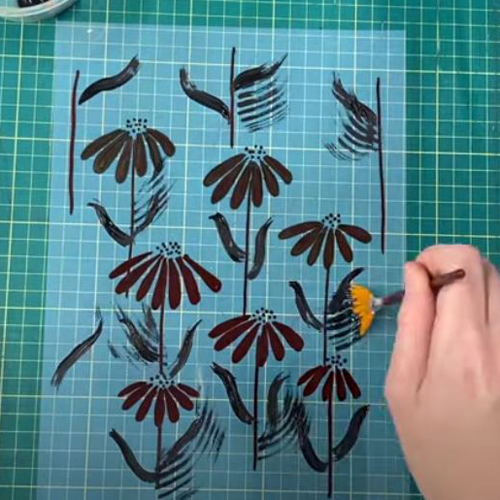 When the pen and paint are dry, you can work into the marks with a scalpel. Scratch the scalpel into the marks to remove pen or paint and add detail. Cut out whole sections of the film to remove marks that you're not fond of. You can also cut up the film and rearrange it using transparent sticky tape.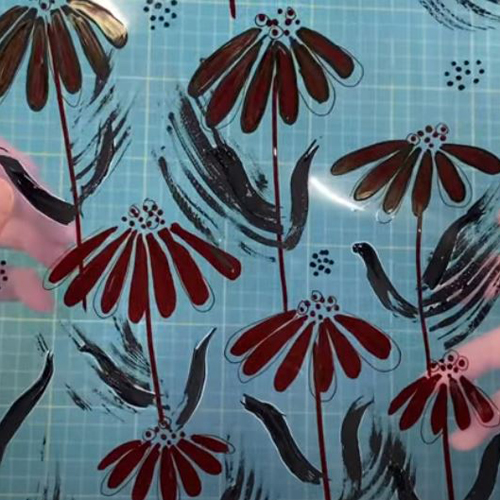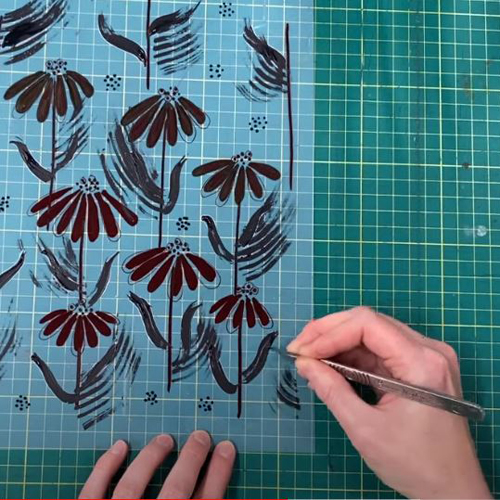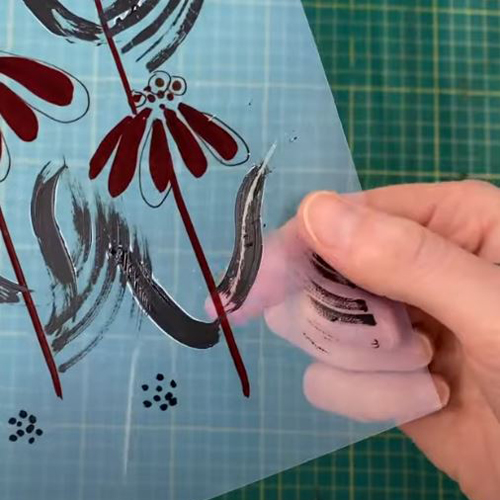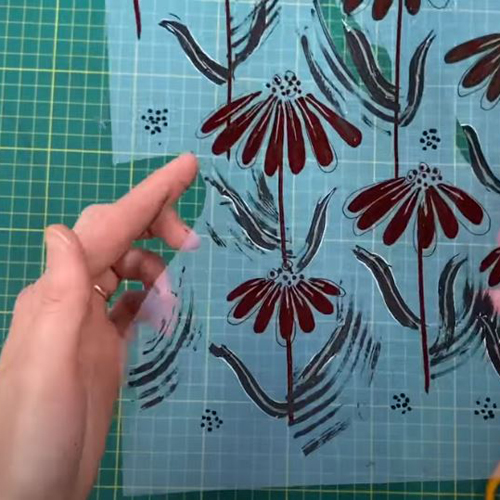 When you are happy with the film, it's ready to expose onto a screen! Read Bridget's blog post for detailed information on how to do this at home.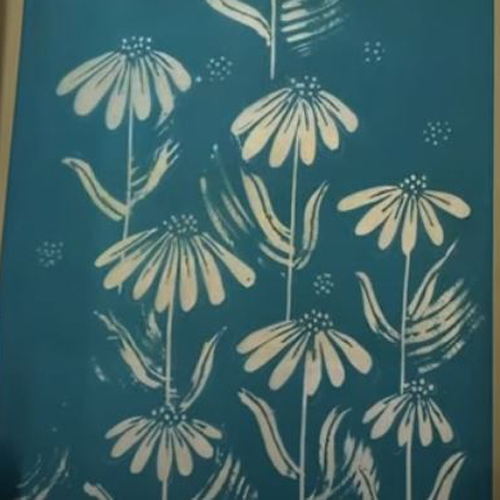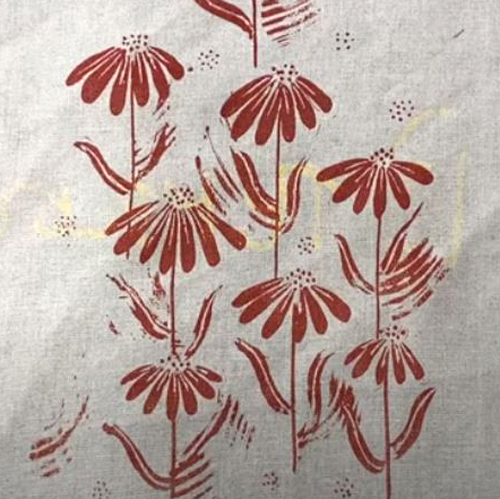 For this project you will need:
– Inkjet Screen Film
– Zig Opaque Pens, Jacquard Film Markers, Posca pens or acrylic paint
– Brushes
– Scalpel
– Cutting mat
– Scissors
– Transparent tape (optional)