Handprinted Fabric Paints come in loads of colours and are so easy to use! Here's a quick, easy project that's great for adults and kids alike. Read on for instructions or scroll to the bottom for a video.
Cotton fabrics are best for fabric painting. This project uses a heavyweight cotton tote bag but you can use garments, homewares or lengths of fabric if you prefer. If you're painting onto a thin garment, you may want to put some scrap paper in the middle to stop the paint from going through onto the back.
Choose three colours. We have chosen Sea Green, Dusky Rose and Cloudy Blue. Spoon a little of each colour onto an inking tray or palette. Select a fairly large round brush. Dip the end of the brush in one colour…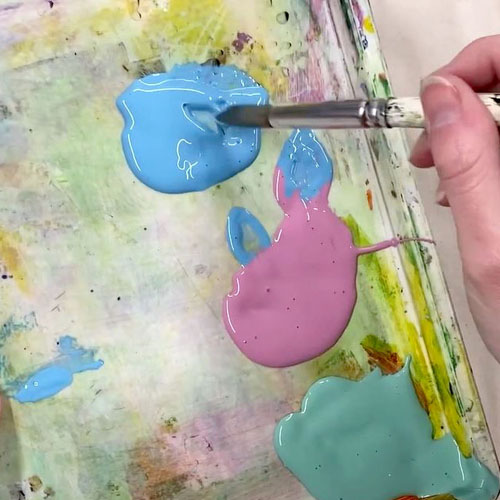 …and then rest the lower part of the brush end in the second colour.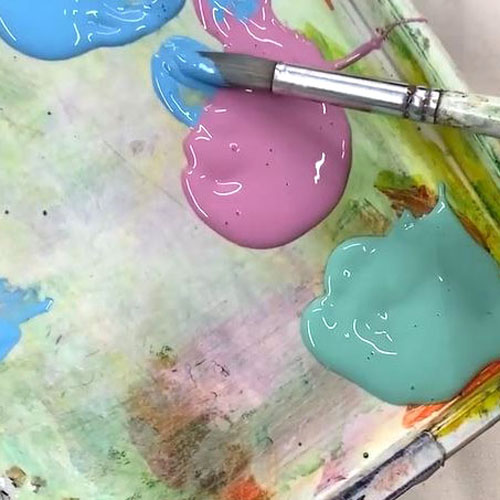 Press the brush onto the fabric and give it a wiggle to loosen the shape a little. We are almost using the brush as a stamp to create a petal.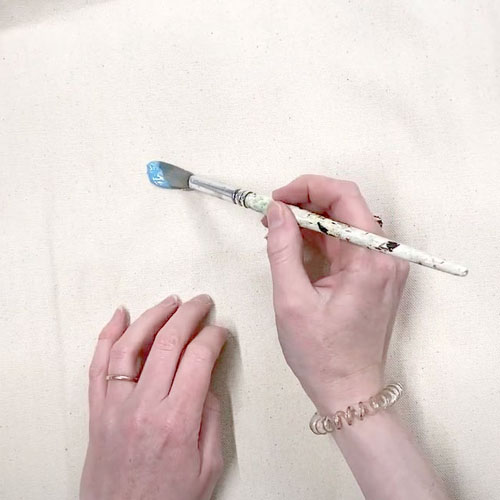 Reload the brush with paint and continue to add petals.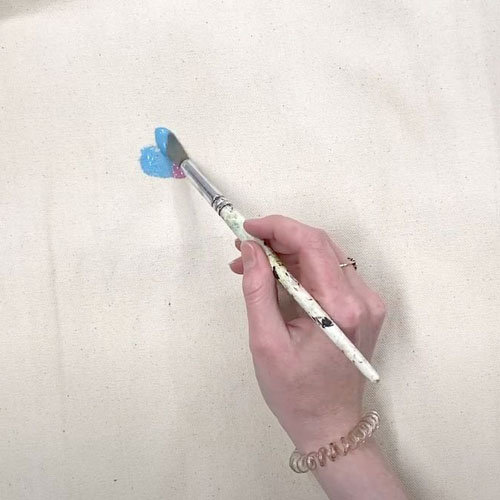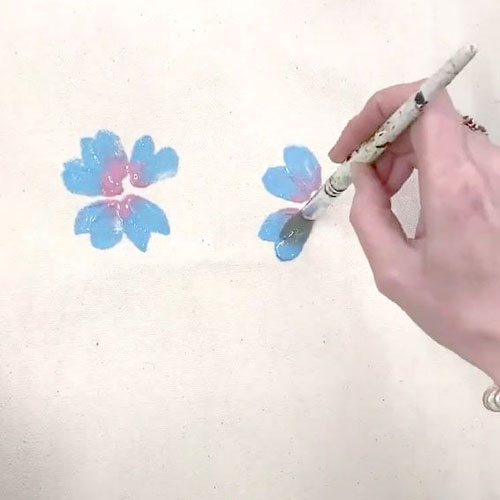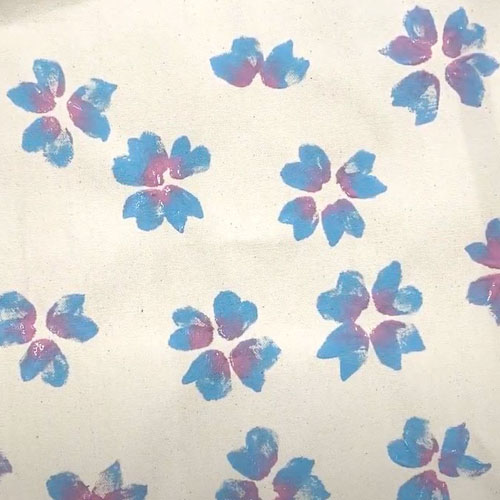 Select a smaller round brush and use your third colour to paint leaves around the flowers. You can use the handle end of the brush to add dots of paint to the centre of the flowers.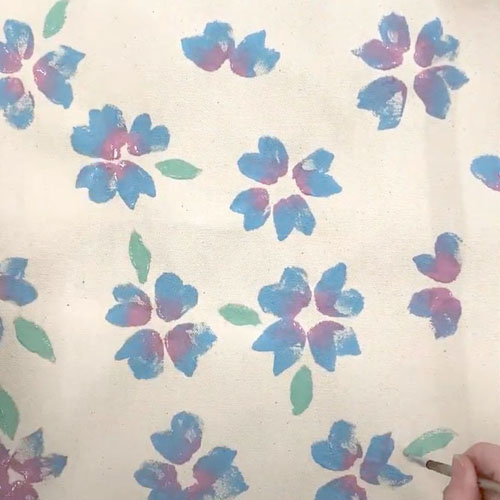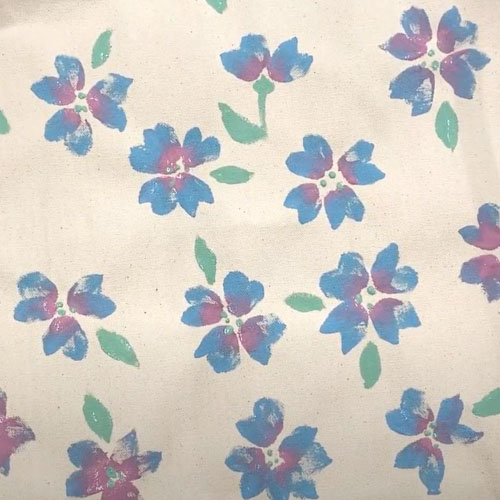 When the paint is completely dry, use a hot, dry iron to heat set your design.
For this project you will need: