Stamping is one of the easiest ways to print at home. Use ready-made stamps or carve your own to create beautiful designs. We love these Delicata Metallic Ink Pads for printing onto paper. They come in Golden Glitz, Celestial Copper and Silvery Shimmer. All three print brilliantly onto both light and dark papers.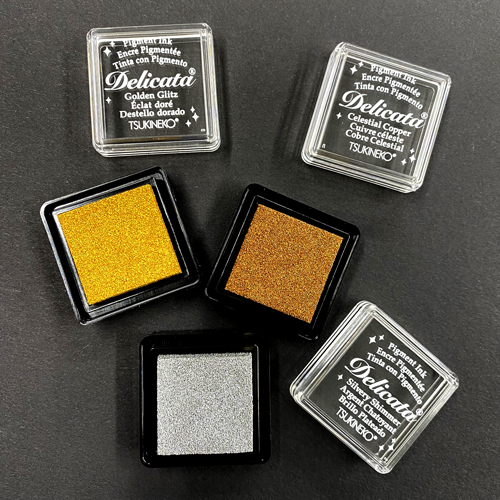 Ink up your stamp by dabbing it lightly all over the surface. This way, your ink pad doesn't need to be larger than your block and can be used to ink up any size stamp.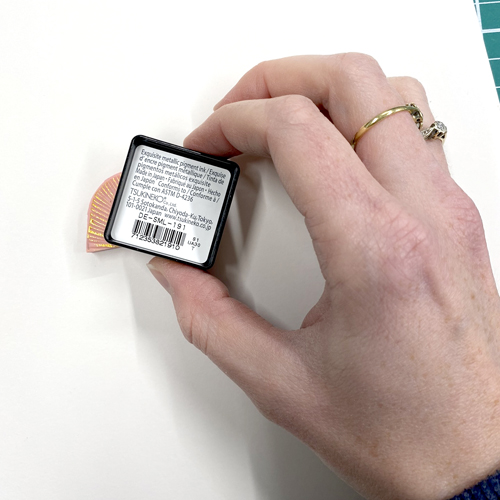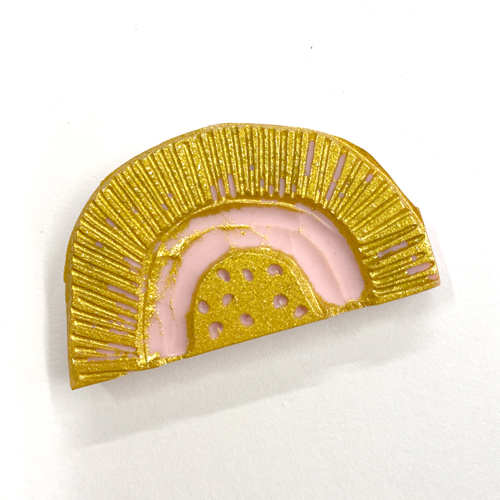 Press the stamp firmly onto the paper.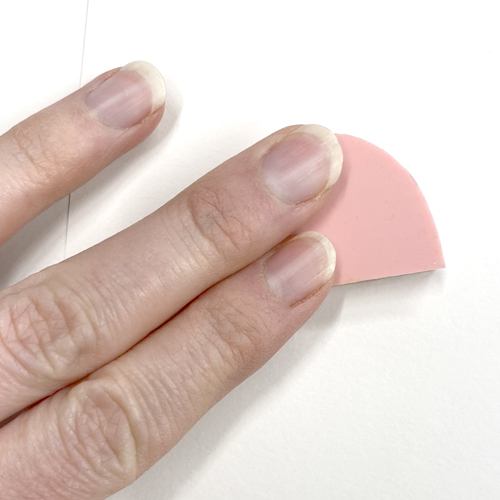 This Golden Glitz Ink Pad has a gorgeous shine!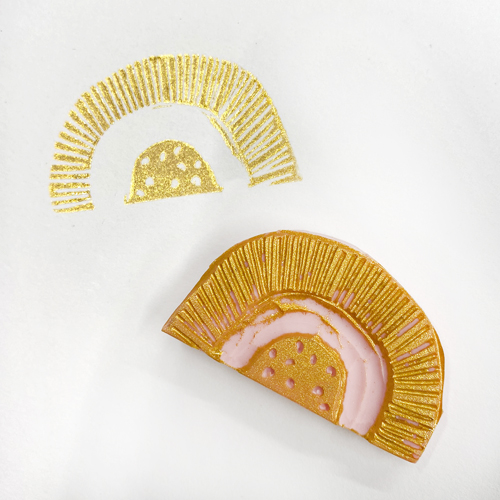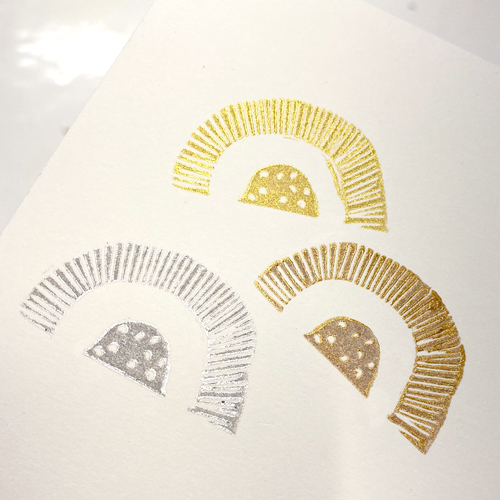 What's even better? They print beautifully onto dark papers too! Look how great they look on black paper.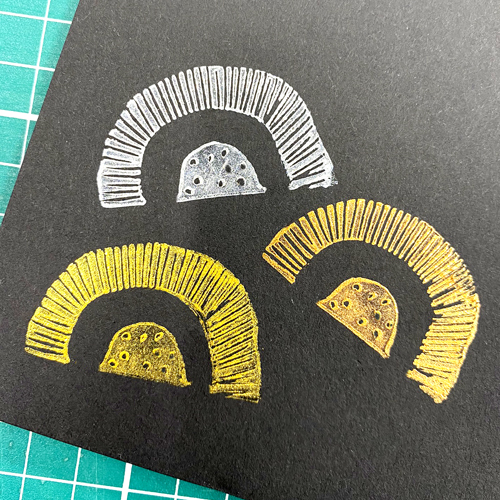 For project you will need: