Georgia Bosson Studio creates contemporary, colourful and tactile designs which are applied to a studio product range stretching from textiles to trays. The studio collection is all hand screen printed and made in the UK, with an emphasis on environmentally sound materials and production methods. Where possible during the manufacturing process the studio works with social enterprises creating jobs and opportunities throughout our supply chain.
In addition to the studio range we also work on bespoke projects with architects, interior designers and retailers. Past projects include designing an external canopy for a gallery, curtains for a floating cinema and bespoke embroidered upholstery fabric, the studio has a wealth of experience delivering projects for domestic spaces and in the public realm.
How and where did you learn to print?
I predominantly work with screen-printing, although I have dabbled in block printing and woodcut printing. I learnt how to screen print when I was at school and then continued to find myself drawn back to the print room during my Embroidery degree, where I used print as a way to add colour to textiles prior to embellishing them with stitch or cutwork.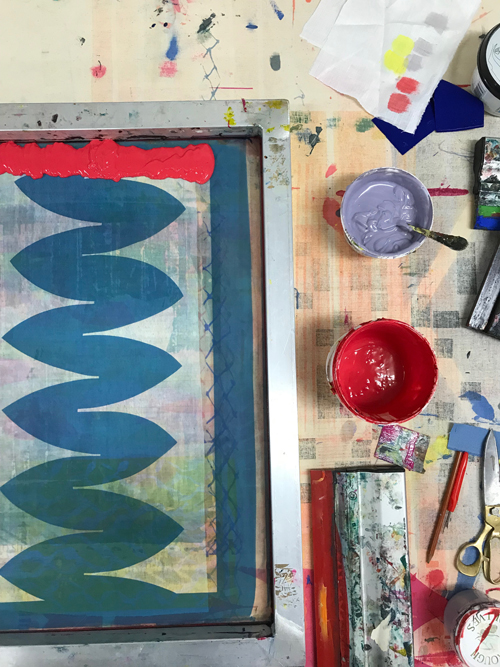 Why printmaking?
I love the immediacy of the process, when I am working on new designs I work with paper stencils on the screen so I can move through ideas quickly and work out composition and scale. It has got to the stage now where printing is almost a form of drawing for me and my sample prints are part of my sketchbooks.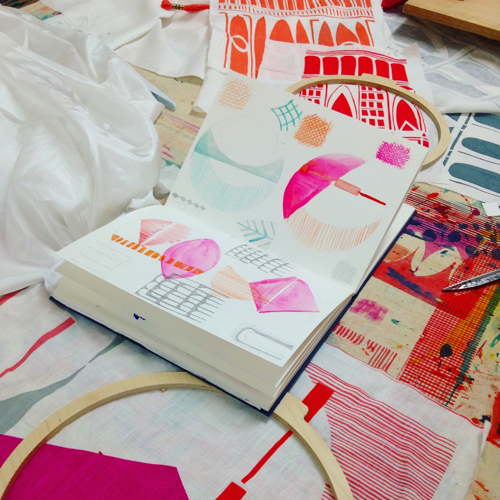 Where do you work?
I work in a shared studio on an industrial estate in South Bermondsey, it's not glamorous and the public transport is terrible, but it is big enough to fit my print table and all of my screens so that is good enough for me!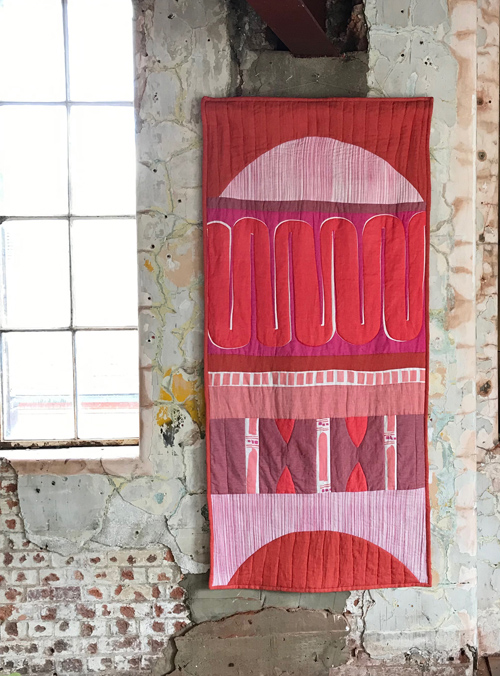 Describe a typical day in your studio.
I am sure like many self employed designers I rarely have a typical day! The projects that I work on are incredibly diverse so my days range from designing prints to printing and sanding trays or organising exhibitors for one of my Makers House exhibitions. I love the variety of my working days, and don't think I'd be happy if there was an average day!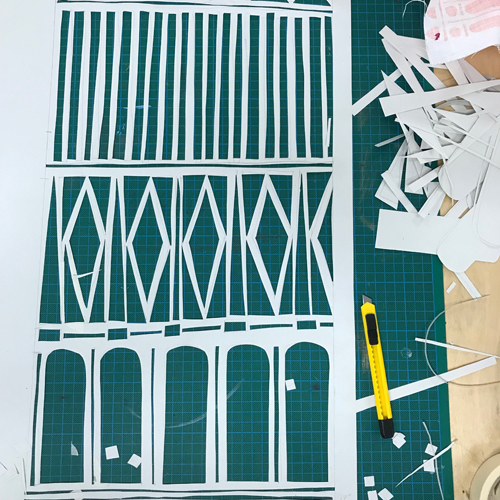 What inspires you?
The inspiration for my current collection is drawn from a five week trip around Mexico. The colours are inspired by the incidental colours found in the architecture of Merida and the designs are inspired by the churches of Mexico City. This collection began with fairly accurate drawings of the churches made whilst I was away. Then once I was back in the studio I started drawing out the patterns from within the architecture and experimenting with paper stencils and print.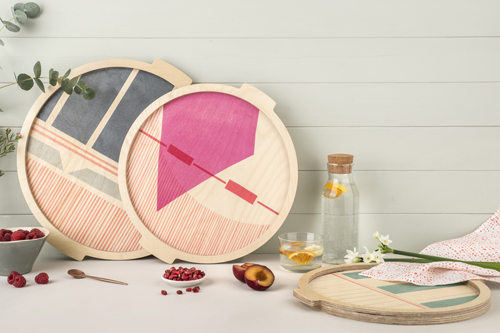 What is your favourite printmaking product?
I can't work without newsprint! It isn't a particularly exciting printing sundry but I always have reams of the stuff to hand.
What have you made that you are most proud of?
I am really proud of my range of screen printed trays, I worked really hard to discover the right inks and process to get the finish I was looking for and they are now my best selling product and completely unique.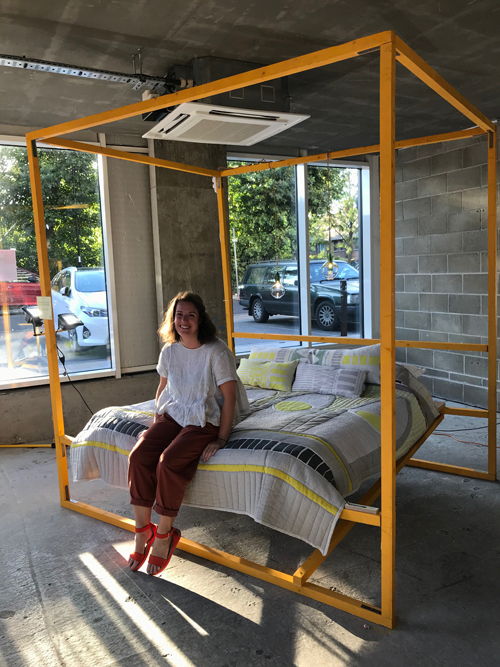 Where can we see your work? Where do you sell?
You can find my work in small online boutiques, at the Makers House exhibitions that I curate and from next year in a rather well known London gallery – I don't want to reveal too much too soon but next year should be quite exciting!
I am currently working on the Makers House Christmas show, which brings together talented designers, to showcase the process behind the product and create an alternative slow shopping experience in Clerkenwell – the perfect antidote to Christmas high street madness!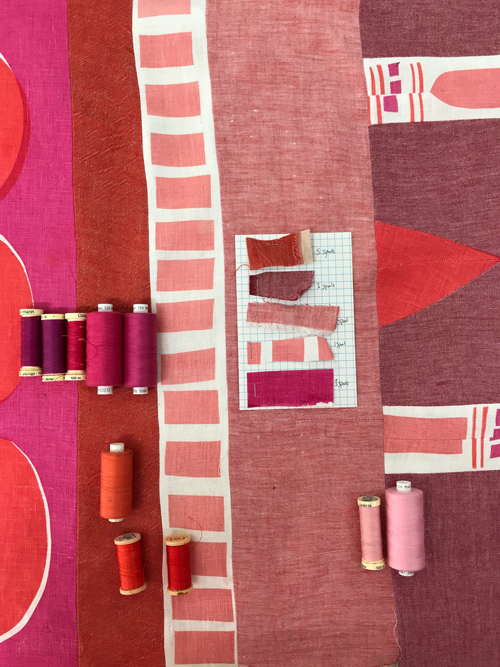 What will we be seeing from you next?
I will be developing a few limited edition products for the show which will hopefully be launched at the end of October.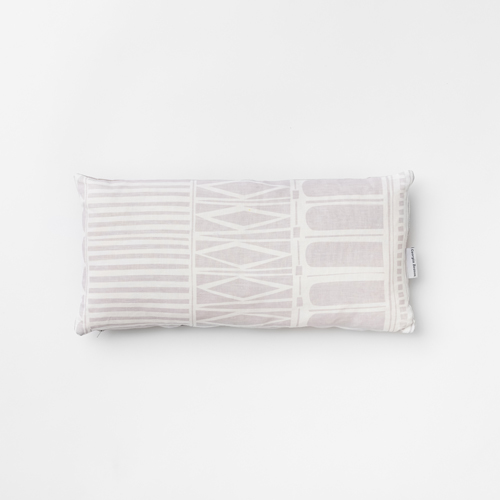 Do you have any advice for other printmakers and creatives?
Never ignore your gut instinct, when it comes to choosing exhibitions, deciding which products to make or just which colour to work in that day, you know your work better than anyone so try not to be led by what others think you should do.
www.georgiabosson.co.uk
Instagram @georgiabosson
www.makershouse.co.uk
Makers House Instagram @makers_house