This card is such a quick make and is so easy to print in large quantities with Versacraft ink pads. A pencil eraser is a resourceful and quick way to print the berries!
Draw the leaf shapes onto a piece of Mastercut or another stamping block.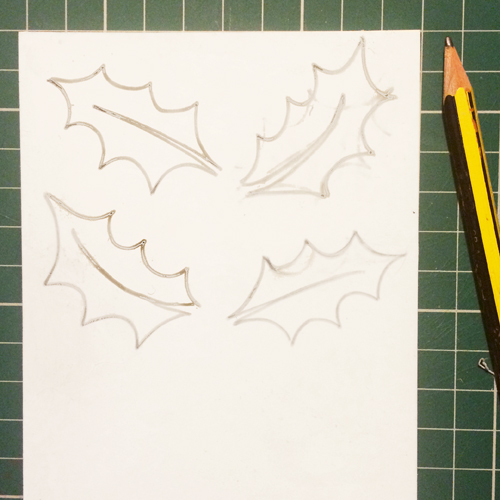 Use a lino tool to carve around the edges of each leaf. Carve in any detail such as the vein through the middle.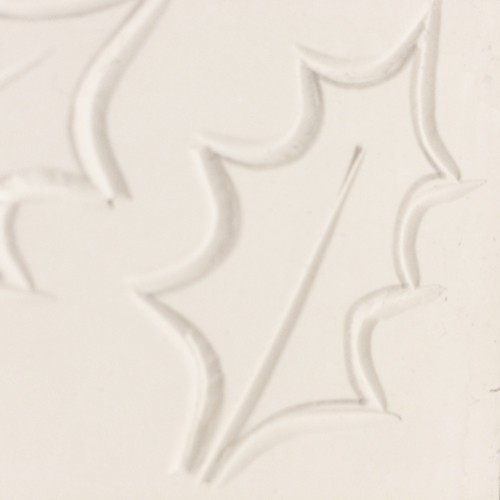 Cut around each leaf with a craft knife.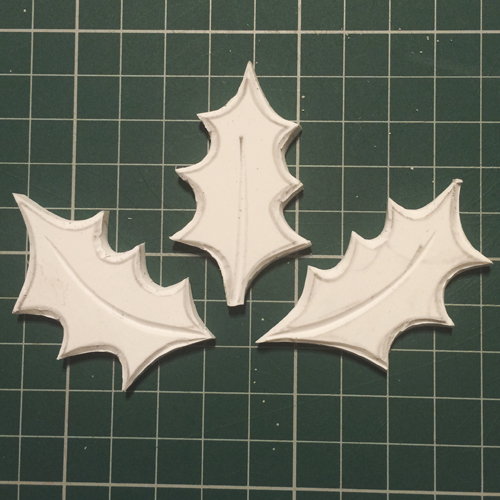 Ink up the Mastercut using a Versacraft or Versafine ink pad.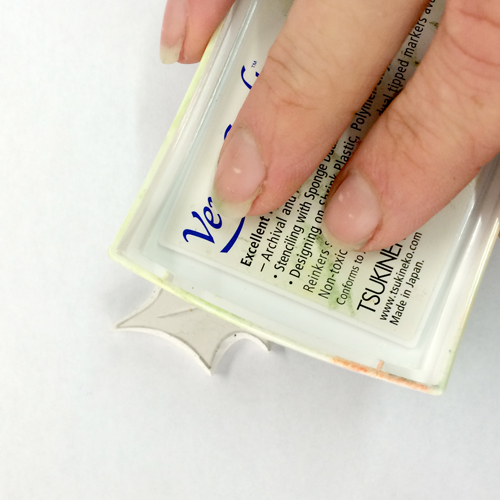 Place the stamp face down on the card. Press down all over with the flat of your hand.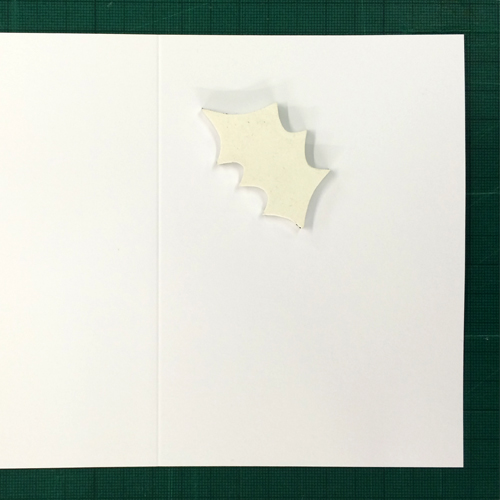 Repeat with each of your stamps.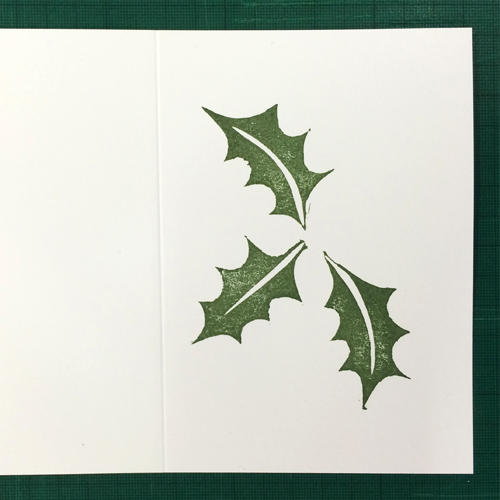 Use the eraser end of a pencil to print red berries by dabbing it into a Versacraft ink pad.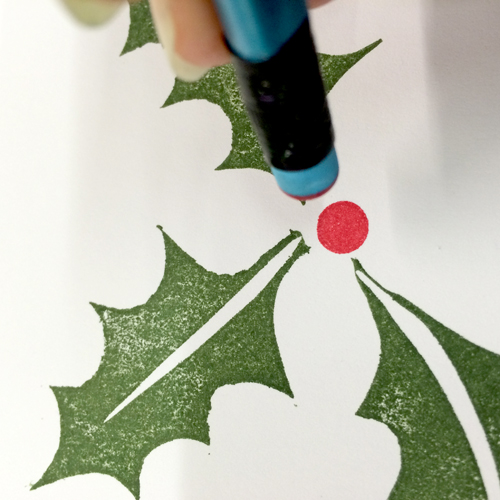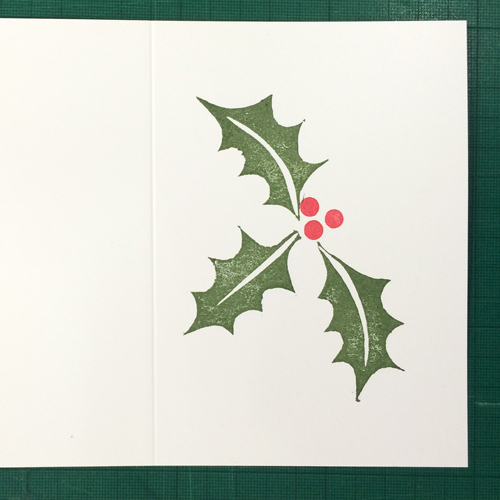 To make this card you will need: