This drypoint card can be traced from a photograph into a simple line drawing. A mono-printed red breast is made with a swipe of an inky thumb and will be slightly different on each card you print!
This method uses a press but you can see a press-less method here.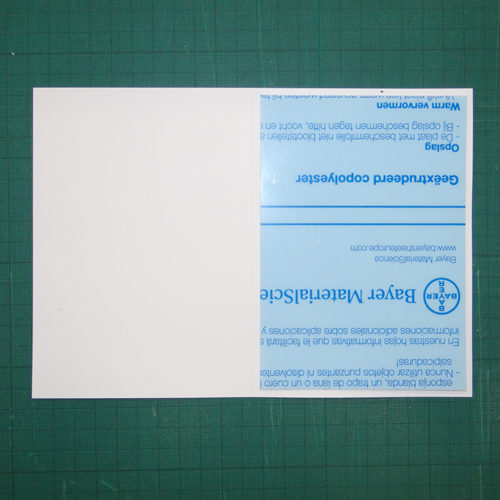 Use a piece of drypoint plastic slightly smaller than the card you will be printing on. Tape the plastic over the image and trace it using an etching needle.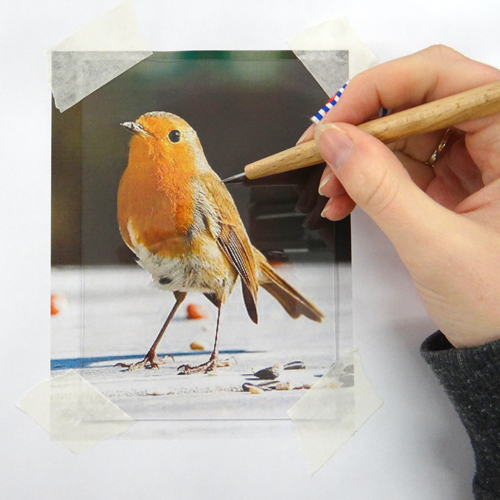 Use a wadded up piece of fabric to daub etching ink all over your drawing. Use a piece of mount board to scrape off the excess.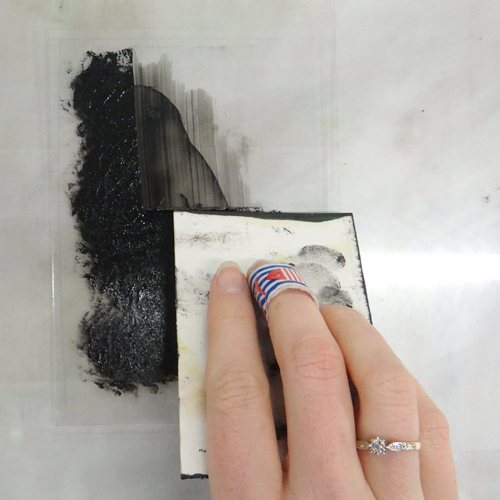 Wipe off the ink using a piece of scrim with a twisting action.
Clean any remaining ink off the plate with a cloth. Be careful not to take too much ink out of the lines.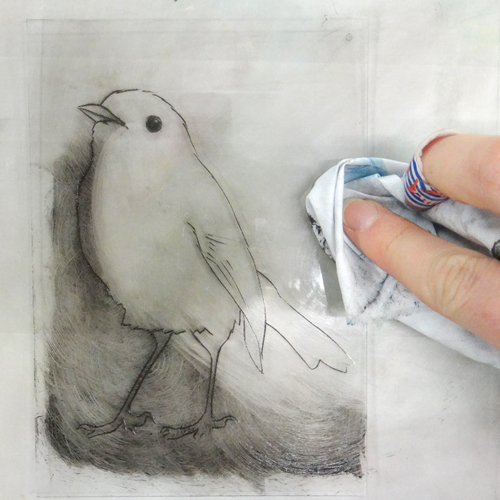 Use your thumb to apply a smudge of red ink to the robin's chest.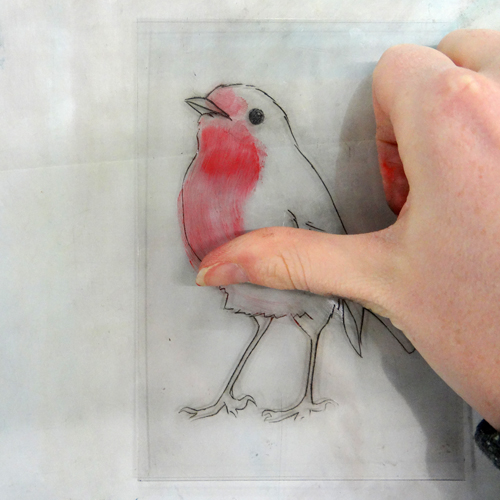 Dampen your card with a sponge. Blot it with a j-cloth to remove excess water. It should feel slightly damp but not wet. These cards are not thick enough to handle a proper soaking like we normally would do for intaglio printing.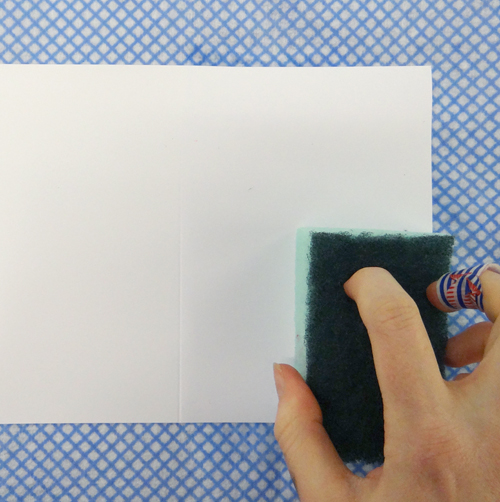 Place the plate face up on the etching press. Place the card on top. Cover with the blankets and put through the press.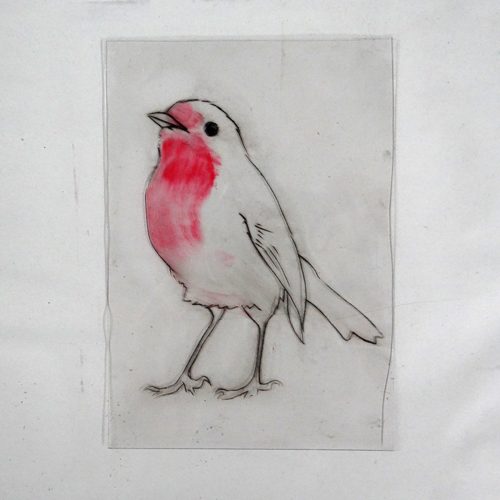 Lift the card to reveal your print.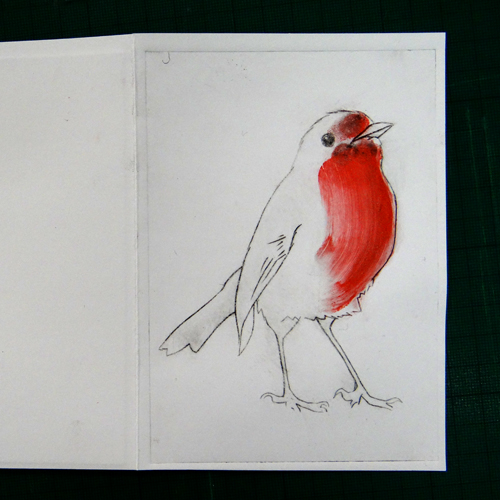 Ink up the plate as before ready for your next card.
To make this card you will need:
Rag fabric
Scrap of card
Sponge
J-cloth or blotting paper
Etching press (or follow this method)